In just over a fortnight the Brexit transition period ends. What now for the legal profession? Eduardo Reyes reports
The low down
The high contracting parties of the government and EU have spent the time since Theresa May's withdrawal agreement was rejected by parliament wrangling over sea fish, state aid and 'regulatory alignment'. Our hugely valuable legal and financial services sectors have looked on with bemusement as London and Brussels edged towards trade arrangements that may not even allow an unfrozen sausage to travel from Belfast to Dublin. With a 'thin' deal in place, nevertheless, agreement could be reached on the mutual recognition of judgments and qualifications. That would allow the disputes and deals of individuals, families and companies to be resolved, whatever your outlook on 'taking back control'. A long and complex process lies ahead if we are to attain that critical goal.
We assume, John Maynard Keynes observed a century ago in condemning the Treaty of Versailles, 'some of the most peculiar and temporary of our late advantages as natural, permanent, and to be depended upon, and we lay our plans accordingly'.
As the Gazette went to press, the breezy confidence Keynes described found its echo in UK and EU leaders' negotiations over future trading relations. Arguments over sea fish were shaping the contours of a deal, but much larger industries, including professional services, still struggle to be heard. Legal services may be many times the size of the fishing industry, by value and headcount, but less than three weeks from the end of the transition period, as Law Society president David Greene put it in a recent podcast: 'We've now reached the stage where we are still planning for all eventualities.'
Professional services
It would be wrong to describe sea fish and professional services as having being in direct competition for the attention of the UK negotiating team. Put simply, even though fishing access to UK waters has been a significant sticking point in trade deal negotiations, a no-deal Brexit would harm the UK fishing industry, which would see an immediate 20% tariff on exports.
The effect would be magnified by the fact that the fish UK fishermen land is not the fish UK consumers want to eat. Once netted, fish cross borders and, absent a trade deal, that is expensive. The UK fishing industry has been crying out for a trade deal. Yet, even with a deal, professional services firms will see little direct benefit.
Whatever the outcome, Greene told the Gazette as talks continued, 'the world will become much clunkier'. Several thousand England and Wales solicitors had hoped to reduce such clunkiness by joining the roll of the Law Society of Ireland. As the latter is an English-speaking member of the EU with a sophisticated legal sector, the attraction of this route was obvious. Working in areas such as cross-border litigation, competition law and M&A, the putative 'ex-pats' and their firms believed that by becoming first registered, and then dual-qualified, they could retain: legal advice privilege; rights of audience in EU courts; the ability to practise in EU countries; and the right to 'fly in/fly out' with the recognised status of 'lawyer' when acting on deals, disputes and investigations.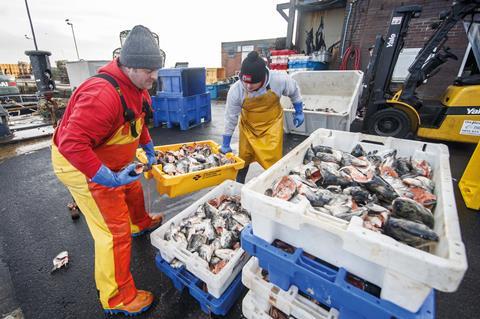 Last month such hopes were dashed by the Law Society of Ireland, with its announcement that nearly all of the 4,000 who had enrolled would be denied practising certificates. 'The Law Society of Ireland believes it's working in accordance with its regulations,' Greene observes. He stresses his respect for Dublin's decision, but suggests the effects may be self-defeating. By requiring a physical presence in Ireland, the society may cause problems for Irish-qualified lawyers working abroad (for example, in Brussels). Moreover, Greene notes, UK firms may now set up offices in Ireland, competing more with Irish firms.
Even if using the Irish roll as a route to EU practice had stood, though, international law firms face a lack of clarity. Deal or no-deal, the EU's lawyers directive was always going to be replaced on 1 January 2021 with a patchwork of arrangements and regulations across the 31 countries of the European Economic Area.
The Law Society's head of international, Mickaël Laurans, explains: 'We are moving away from a single framework of rights and obligations for UK firms and lawyers.' That framework was enforced by the mutual recognition of professional qualifications directive and the lawyers' directive; now we will have a reliance on 'national regulatory frameworks, some of them remaining open to non-EU lawyers and law firms, while others close'.
The Law Society has been in dialogue with national and regional bars across the 31 states, but there is a huge variance between the attitudes of different bars. Brussels' two bars see openness as essential to the city's international status, and many big cities are the same. But outside major cities, more conservative attitudes to practice can prevail, and among those some have a say on the wider jurisdiction's rules.
Caroline Field, a partner at City firm Fox & Partners, which specialises in advice to professional partnerships, says: 'The key question will be the access lawyers currently practising in EU member states through UK LLP structures have to those markets, whether or not an agreement is reached. We may see restructuring of UK-headquartered LLPs, with EU offices being required to establish local subsidiaries or partnerships. [That] may involve member states being able to protect their [professional] services sector from competition.'
'Whether there is a deal or not will not change much in relation to these issues,' Laurans told me last week. 'The one exception is France, where access to the new Foreign Legal Consultant regime is dependent on a deal between the EU and the UK.'
Establishing new offices to retain current rights, notes Paul Bennett, partner at professional services firm Bennett Briegal, is 'a huge commitment for potentially modest benefit'.
Among Bennett's clients, there is a more pressing concern. 'The transfer of data is an issue which has been on the radar of most clients since 2018 – GDPR also,' he says. 'It has long been clear Brexit will create more data flow review and monitoring work. This may lead to changes in suppliers in 2021. Anyone who has not reviewed their firm's data transfers should do so urgently. Even firms without an EU offering may be caught out by the locations of cloud servers and software suppliers.'
The City
Lawyers' professional lives and focus after the transition period ends on 1 January will also be closely bound to the outlook for clients. City firms are acutely aware of this. The use of England and Wales law in contracts worldwide is a source of the UK's soft power, and in turn directs significant income to the City and other large commercial law centres. Last month, lobby group TheCityUK's annual legal services report was able to mark a 'golden decade' for the sector, during which revenues increased by 44%.
As a centre for international disputes, the City has not noticeably suffered since the referendum. Sinead McLaughlin, a litigation lawyer and special counsel at Covington, says: 'London is respected globally as a destination for cross-border commercial litigation. This is because of the quality and integrity of the judiciary, the expertise among the profession and indeed the attractiveness of the common law system and rule of law generally. None of these factors will be affected by Brexit.'
The 1958 New York Convention makes arbitration results enforceable in its 162 signatory states, which include politically unstable jurisdictions such as Afghanistan and Syria, alongside all major economies. But there is a degree of nervousness around the status of UK court judgments. Will these be recognised in EU member states and courts after the transition ends?
Certainty would be provided if the UK accedes to the 2007 Lugano Convention, the mechanism by which Iceland, Norway and Switzerland have judgments recognised in EU states (and vice versa). Being allowed to accede is not a given, but it is 'very urgent', Greene says. Without accession, he notes, it is not just City and corporate clients who will suffer adverse consequences. 'Ordinary consumer rights will be affected,' he adds. Accession to Lugano is government policy, an outcome the Law Society lobbied hard to achieve.

The UK's influence on EU competition law has been extensive, and London's firms include many world-leading practices. Many competition lawyers were among those who pinned their hopes on Irish practising certificates. But with these denied, the effect of the transition period ending is complex.
On the one hand, advising clients in a European context becomes 'clunkier', according to Greene. But aside from state aid, the expectation is that divergence in law will be limited. What is created, though, are parallel systems, with the UK's Competition and Markets Authority (CMA) taking responsibility for decisions that require parallel decisions to be made in the EU. Crucially, that could apply to investigations and merger clearances. Despite strong legal similarities, the CMA and EU regulators could reach different decisions.
'If a company was subject to, say, a merger review in the UK and EU at the same time, it could face complexities if there were substantive differences,' says Covington partner James Marshall. 'For example, slightly different approaches to market definition. Timing implications could also be a challenge… if, say, one regime clears the deal in phase 1 but the other has opened a phase 2 [analysis on the impact of a merger]. All of these challenges exist across other jurisdictions, but it will be the first time they might apply between the UK and EU.'
In practice, Marshall notes, the likelihood of material divergence in terms of substance in most cases is 'probably low, but the possibility for the CMA to take a different stance exists'. An area to watch is digital markets, he suggests.
View from brussels
The head of the Law Society's Brussels office, Helena Raulus, notes that for UK lawyers who have practised in the EU for at least three years, there has been a route to qualification open which will allow them to provide advice to clients that attracts privilege, and which preserves their rights of audience with EU courts and institutions. There is no citizenship bar to them doing so, she tells the Gazette.
Many who can do so have taken this route as, Raulus adds: 'There is no scenario under which UK qualifications [alone] will remain acceptable in the EU.' There has been no expectation that a free trade agreement reached before 1 January would cover professional services.
Her concern is for the next generation of UK lawyers seeking to build a similar career. It will be harder, though not impossible, for them to spend significant time on secondment to, for example, the Law Society Brussels office and key EU institutions.
EU decisions taken after a trade deal is agreed will affect cross-border litigation, an important area for UK firms. The UK government, the Law Society notes, backs the Society's call for the UK to seek accession to the Lugano Convention, which would ensure UK judgments were recognised in the 31 countries of the European Economic Area.
Raulus says there is a strong case for the EU to accept UK accession. 'Legal certainty in the structure' is important to all, she says. The very existence of Lugano means that as a mechanism it does not need to be much used. For the UK and EU it has utility 'on both sides', not least for consumers and SMEs. Absent Lugano, Raulus notes, UK and EU member state courts will need to spend time on procedure rather than substantive points.
Family affair
Of course, the end of the transition period is not just a City concern. In the EU project, citizens' rights were always prominent, and family law is an area where those rights depend on a common approach to justice and jurisdiction. Needless to say, a free trade agreement is of little help here.
'The most pressing issue for family lawyers,' Hall Brown partner Andrew Newbury says, 'will be to decide whether to issue proceedings before the end of the transition period… 11pm on 31 December.' That is because 'proceedings issued prior to then will still be caught by Brussels II [which governs conflicts of laws] and the EU Maintenance Regulation'.
Court delays caused by Covid-19, Newbury notes, mean that practitioners should not be leaving the issue of proceedings to the last minute, because they run the risk of proceedings not being issued before the deadline. 'Where jurisdictional issues arise, courts may be willing to issue applications promptly if a certificate of urgency is lodged with the proceedings,' he adds.
After 31 December 'jurisdictional races will be significantly different', Newbury says. 'Under Brussels II, being the first to issue and serve is essential to secure jurisdiction. After that date, the position with EU countries will be the same as other countries; we will be reliant again upon forum non conveniens arguments.' In which case, being the first to issue and serve 'is not conclusive of securing jurisdiction'.
Helena Raulus, head of the Society's Brussels office, says that while there are Hague conventions covering child abduction and maintenance, divorce is the key area of uncertainty facing family lawyers.
Food and folk
'The lack of clarity makes it impossible for clients to plan for what will happen from 1 January. The only certainty is that trade will change as there will be more bureaucracy'

Maree Gallagher, Covington
The food industry, meanwhile, faces an even more profound lack of certainty on its post-transition position, with particular problems anticipated for Northern Ireland. 'The lack of clarity makes it impossible for clients to plan for what will happen from 1 January,' says Maree Gallagher, Dublin-based of counsel at Covington. 'The only certainty is that trade will change as there will be more bureaucracy.' The fact that the trade negotiations, as we speak, were going down to the wire means that 'the impact on the rules governing food safety in particular is still unknown', she adds.
EU law prohibits the import into the union of certain meat products and meat preparations from third countries unless they are frozen. 'It remains to be seen whether any free trade agreement will include provisions to permit this trade,' Gallagher observes. 'But commentators think it is unlikely, particularly in the context of a thin or bare bones deal.'
More concrete action has been taken to ensure immigration lawyers will not be grappling with last-minute problems, notes Laura Devine, principal of immigration firm Laura Devine Solicitors. 'Whether or not there is a deal will not immediately alter UK immigration implications following the end of the Brexit transition period,' she says.
In part this is because the changes to the UK immigration landscape beyond this date have been dictated by the Immigration and Social Security Co-ordination (EU Withdrawal Act) 2020, which received royal assent last month. The bill legally formalises the end of free movement of persons under retained EU law at the end of the Brexit transition period.
In anticipation of the end of EU free movement, the government opened the EU Settlement Scheme (EUSS) on 30 March 2019. This allows EU nationals and their family members to apply for immigration permission under domestic provisions, to enable them to remain in the UK beyond 31 December 2020.
'There are however aspects of the EUSS which are likely to cause problems from
1 January 2021,' Devine says. 'Many will not fall within the scope of the scheme or miss the relevant deadline, at which point they will have no legal basis on which to reside in the UK.'
Near the edge
'Lawyers whose practice focused on the EU may become frustrated by their firms' failure to do enough to protect them'

Caroline Field, Fox & Partners
It can hardly be prepared for, but law firms face the prospect of internal problems caused by the knock-on effects of Brexit after the end of the transition period. 'Lawyers whose practice focused on the EU may become frustrated by their firms' failure to do enough to protect them,' Field cautions.
'This may add to the discontent some partners are feeling regarding conduct of management in response to the Covid-19 crisis,' she concludes. 'This creates the likelihood of movement in the market. As well as those firms that will look to make changes to their practices where it becomes harder to pursue certain types of work, we have, for a long time, predicted pressure from US firms, who may be successful in prompting top performers to move and focus … only on the most profitable work streams.'
As we watch, wait and wonder what 1 January 2021 and its aftermath will bring, perhaps the advice of Keynes should be front of mind. 'In so complex a phenomenon,' he wrote of the Treaty of Versailles, 'the prognostics do not all point one way; and we make the error of expecting consequences to follow too swiftly and too inevitably from what perhaps are not all the relevant causes.'