Spending money on external legal advice on Brexit-related issues may be a waste of money right now, the head of legal at an insurance multinational suggested today.
In the week that formal negotiations between the UK and the EU began, Donna Harris, director of legal services at Aviva, told the Law Society In-House Division conference that the insurance company is currently not spending a lot of money on external lawyers 'for the reason you're probably going to get a lot of theory from them'.
Responding to a question from the floor on where organisations are going to for advice, she said: 'I cannot see anyone in the position to give you advice that's worth paying a lot of money for.'
Aviva, which is currently reviewing its work processes, is engaging with other insurers and asset managers, which has been helpful, Harris said.
Aviva's first 'Brexit shock' arrived in July last year, when the company had to temporarily suspend dealing in two property funds as a direct result of the unexpected outcome of the EU referendum, Harris said.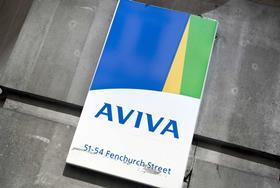 'Those who know the property market know it was looking a bit wobbly in early 2016. As a result of that referendum outcome, overnight the property market was just paralysed,' she said. The reaction, she recalled, included lawyers withdrawing from deals they provisionally agreed to. Valuations also became problematic.
'The first lesson of Brexit is we were not quite as ready for that scenario as perhaps we should have been,' Harris said. 'Like many people in business we thought the vote might go the other way. Although we did a bit of contingency planning, it was not at the level of detail, not ready for that immediate shock to the system.'
Aviva reopened the two funds last December.
Highlighting the extent of challenges Brexit poses for the in-house sector, an audience member said his sector was very much regulated by EU directives. 'It's not possible to put those details into UK law in a matter of a couple of years. It's a decade-long exercise,' he warned.
Another audience member highlighted procurement challenges. He said: 'Many contractual arrangements in local government run for at least four years or longer. How do you address that in this period of uncertainty? Some local authorities are deciding not to go to market, and adopt an approach of 'wait and see' as far as goods and services, and procurement are concerned.'