Home Office staff are being 'upskilled' to cut down the cost of immigration litigation work, according to the Government Legal Department's latest annual report.
The report, published today, states that the Home Office, in partnership with the GLD and HM Courts & Tribunals Service, is leading on a 'programme of activity' to improve and transform how immigration litigation is handled.
The report says: 'The key objective is to drive down costs within appeals and litigation, in particular, reduce the cost by improving processes and becoming more digital, increasing the speed in the system and up-skilling Home Office staff to ensure that work is done at the lowest possible grade.'
The government has piloted drafting grounds in-house for non-complex cases, built a new case management system for litigation operations in the Home Office, 'promoted' email and e-fax for pre-action protocols, and designed an allocation system for administrative court cases.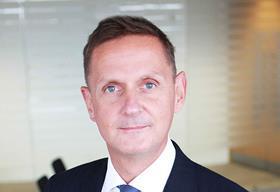 Treasury solicitor Jonathan Jones, introducing today's report, said government litigators had spent around 777,000 hours on litigation work and took on 37,700 new cases in 2016-17. High-profile cases highlighted by the deparment include the Brexit litigation and junior doctors' contracts.
To ensure the GLD was 'obtaining optimum outcomes' in the conduct of personal injury cases brought against the National Offender Management Service, Ministry of Justice ministers asked the department to commission an external law firm to conduct a 'light-touch independent peer review' of cases.
The report states that a review, which a random selection of 10% of closed personal injury files, was carried out in spring last year by a 'leading' PI firm.
The report says: 'The reviewers found GLD's legal advice to be of a good standard and that, as a result of our effective action, a high number of claims were withdrawn at an early stage. Against a key benchmark set by the insurance industry, GLD exceeded the standard expected by the most demanding clients.
'The reviews made a small number of recommendations which we have implemented through an action plan which now forms part of a wider joint programme with NOMS to reduce the cost of litigation.'
The department says it is working closely with NOMS 'to help to realise' potential savings. Wider plans to reduce NOMS litigation costs include reducing the risk of incidents that give rise to litigation, increase decision-making 'agility' where claims are to be settled, and try to recout costs against unsuccessful litigants and enhance claims-handling capabilities.