General counsel will need to develop sustainable working practices that meet the different expectations and priorities of four generations, according to a blueprint for future-proofing in-house legal teams.
The report by Obelisk Support, a legal services provider led by former Linklaters lawyer Dana Denis-Smith, was written and researched before the coronavirus outbreak. However, Denis-Smith said there was an opportunity to emerge from the Covid-19 crisis to think differently about work and make lasting, positive changes.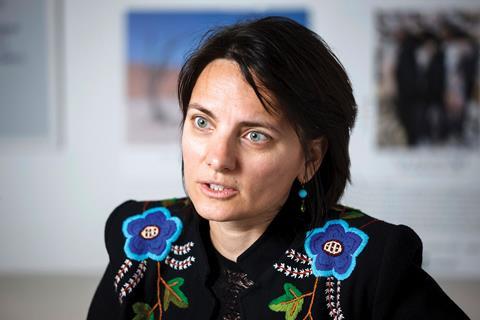 The report identifies five 'pillars' for a sustainable in-house team: flexibility; challenging work and career paths; health and wellbeing; diversity and inclusion; and leadership and role models.
GCs are told they will need to become experts at managing multi-generational teams. Those born before 1980 will have 'relatively uniform expectations' – work hard, be rewarded with harder work and a promotion, repeat then retire. 'Millennials' - born between 1980 and 1996 - expect rapid career progression and greater opportunities to influence their company's strategy. 'Digital natives', born after 1997 want to be paid well, be treated as individuals and expect greater accommodation for life outside work.
The report says: 'Whilst in previous years we have seen an increase in lawyers, particularly women, moving to the in-house sector, there are now extra options for those who don't necessarily want to stay in private practice, with a proliferation of different alternative service providers offering work opportunities, plus looser SRA-regulations now opening up the profession to greater freelancing. This means that smart in-house leaders are working harder to create attractive working environments, in order to prevent burnout, continue to attract and retain the best talent and enable the innovation they need to stay ahead of business expectations.'
The report suggests new metrics are needed to measure performance when lawyers are not working in an office environment, such as focusing on output rather than time taken. Logging the number of contracts delivered, alongside customer satisfaction scores from commercial colleagues, could help to analyse and monitor workload.
Introducing work pattern changes through HR policies is likely to have limited success. The report says GCs should role model behaviours they want to see in their team.
Denis-Smith said: 'Once the immediate shock of current events dulls and we return to our offices, I can see a way for our industry to move forward with some of the old prejudices against non-traditional ways of working laid to rest. We have been forced to see how our systems and practices behave without the spaces and structures of office life. In the main, our industry is doing an outstanding job in the most difficult of circumstances. Imagine how well remote and flexible working can work without the necessary limitations of nationwide lockdown.'