An 83-year-old businessman has been jailed for 14 months for 'serious contempt' after his ex-wife was awarded £3.5m in their divorce settlement.
His Honour Judge Wildblood QC, in sentencing remarks published yesterday, said John Ralph Hart 'is a man who has received repeated warnings already that he must comply with court orders and he has chosen, repeatedly, not to do so'.
In 2015 Karen Hart was awarded £3.5m of the couple's total £9.375m wealth. Her ex-husband was ordered to transfer his shares in a company called Drakestown Properties Ltd to her. Wildblood said the management of the company by Karen Hart should have been simple 'but Mr Hart has done his utmost to frustrate her ability to run it efficiently and effectively'. Karen Hart applied for her ex-husband's committal in September 2016.
Wildblood stressed that 'every effort has been made by me and also, I have already found in February 2018, by Mrs Hart and her legal team to avoid having to bring this contempt hearing to this crisis point'.
Highlighting mitigating factors, Wildblood said John Ralph Hart had no criminal convictions, has contributed to society through his businesses, suffers from ill health and that no one would wish to see an 83-year-old man going to prison unless it was genuinely necessary.
Wildblood concluded his judgment by highlighting that, although both parties funded their own legal costs, 'the courts in which this unnecessarily protracted litigation has been fought out for the past six-and-a-half years and all those working within it (including myself) are funded from the public purse. This case has placed an immense burden on limited public funds, a burden that will continue now as a result of your incarceration'.
Divorce specialist Alex Carruthers, a partner at London firm Hughes Fowler Carruthers, said the judgment is a 'timely reminder' that where court orders, in divorce cases, are persistently and deliberately breached, the court has 'very draconian powers' to ensure orders are enforced.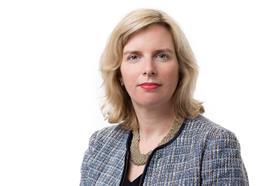 Jo Carr-West, a partner in the family law department at Hunters Solicitors, in London, said the publicity around the judgment will assure clients that, once an order is made, the court will uphold it and punish those who deliberately avoid paying. Carr-West said: 'Clients always ask "but what if he doesn't pay?". Battles to enforce an order can be long, frustrating and extremely expensive with costs having to be met upfront by the party trying to get the money owed to them.'
Solicitor and family arbitrator Tony Roe, principal of Reading firm Tony Roe Solicitors, said Wildblood's sentencing remarks 'demonstrate what a careful balancing exercise the judge has carried out, taking account mitigating factors for the 83-year-old Mr Hard, suffering from ill health, who has contributed to society. They demonstrate an approach to sentencing which involves both a punitive and a coercive term'.