The Court of Appeal has ruled that a firm cannot be sued for negligence after parties had signed a covenant as part of a settlement agreement.
Lord Justice Lewison said the successor to a liquidated oil company was not able to advance its claim against Mayfair firm Forsters because of the agreement dating back to December 2012.
The appellant in Khanty-Mansiysk Recoveries Ltd v Forsters LLP alleged the firm had been negligent in relation to the provision of legal services and advice over a share purchase deal.
Forsters was retained on the matter until July 2010, after which the oil company, Irtysh Petroleum, plc, had sought to switch to another firm. An Irtysh director had made a personal guarantee for almost £75,000 in respect of outstanding fees, but by mid-2012 Forsters had issued proceedings for non-payment.
Forsters, Irtysh and its director made a tripartite settlement agreement at the end of 2012 that crucially provided for a covenant not to sue one another in connection 'either directly or indirectly' with the original matter.
After Irtysh's liquidation in 2015, KMR began proceedings against Forsters, alleging failings in how the share acquisition was handled and claiming for damages in excess of £70m.
Lewison said the case was primarily about the scope of the settlement agreement and whether it prevented a negligence claim being brought years later.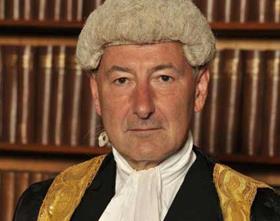 The judge said it was common ground that the settlement agreement did not encompass all claims that might be brought against Forsters: if someone had been injured, for example, while visiting Forsters' offices that would have been outside the scope.
But in the present case Lewison said the services for which Forsters had been seeking payment had all been performed 'for good or ill'. The claimed losses were linked to the settlement agreement in that they were caused by the allegedly defective performances of the very services for which Forsters claimed.
Lewison added: 'The claim for negligence entirely overlaps with and is dependent on the allegedly defective performance of the very services for which Forsters were claiming payment.'
Lewison agreed with the first instance ruling that the negligence claim had been 'caught' by the settlement agreement.
He added that even if the parties did not envisage such a claim existed when the agreement was made, it would have been 'conceivable'. The appeal was dismissed.