The Court of Appeal has ruled that claimant solicitors should settle for fixed costs in a ruling that could send shivers through the claims sector.
In Ho v Adelekun, Lord Justice Newey ruled that the case should remain subject to the fixed costs regime. The parties agreed the claim should be re-allocated but it settled before that was dealt with.
Fixed costs were worth up to £16,000 to the claimant's solicitors, London firm Bolt Burdon, which had claimed for £42,000. The ruling is likely to affect thousands of claims where a case has settled outside the fast track.
In making his judgment, the appeal court found the initial decision of Deputy District Judge Harvey, sitting in the Central London County Court, was correct. The appeal judges reversed the decision of His Honour Judge Wulwik who held that the fixed costs regime was not applicable.
The claimant's lawyers argued the court had no power to vary an order containing parties' contractual agreement. The defendant said the wording of the order did not oust the fixed recoverable costs provided by Civil Procedure Rules.
Newey LJ said the letter offering settlement did not offer to pay conventional rather than fixed costs, and the claimant had no contractual entitlement to conventional costs. He added the court would have good reason to refuse a disapplication of the fixed costs regime, even if this option was left open.
Agreeing the defendant's appeal should be allowed, Lord Justice Males suggested that if parties wished to settle on fixed costs terms, this should be stated to avoid any scope for argument. He added: 'Parties who wish to settle on terms that fixed costs will be payable would be well advised to avoid reference to assessment 'on the standard basis' in any offer letter or consent order which may be drawn up following acceptance of an offer.'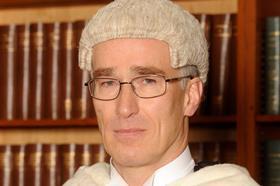 Matthew Hoe, of defendant firm Taylor Rose, said the ruling's wider significance is that parties need to be clearer in future about the wording of proposals. He added: 'The judgment is not some call to mischief in trying to hoodwink one's way out of the ordinarily applicable fixed costs, but rather a call for clarity. The judgment shows that where there is a disagreement about what has been agreed about costs, the agreement will be determined on normal contractual principles.'