The Court of Appeal has restricted a claimant to fixed costs after finding they acted unreasonably by not following the protocol for employers' liability cases.
Lord Justice Coulson said civil procedure rules allowed the court to take into account the conduct of a party when assessing costs, and agreed in Williams v The Secretary of State for Business, Energy & Industrial Strategy that the claimant was entitled to recover only his fixed costs in line with the PL protocol.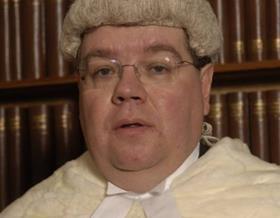 The claimant initially brought claims outside the protocol against his two former employers, the defendant and another party, British Tissues, after he was diagnosed with noise-induced hearing loss. A Part 36 offer worth £2,500 was agreed with the defendant in December 2014 and a month later the claimant's solicitors confirmed the claim against British Tissues would not be pursued.
The defendant's solicitors then sought to argue fixed costs should apply, as the exemption to the PL protocol (where a claim is made against more than one defendant employer) no longer applied.
On first instance, deputy district judge Morris ruled the claim should have been brought under the pre-action protocol and Williams was therefore entitled only to fixed costs of £1,970. The claimant's costs, if not subject to the fixed costs regime, were put at £4,924.
On appeal, Judge Godsmark QC ruled the DDJ had been wrong in his interpretation of the rules around exemptions and ordered a provisional assessment of costs. However, he also indicated that the assessment might result in any case in the claimant being limited to fixed costs.
Coulson effectively took up that option, ruling that he was not prepared to re-write the protocol, but he was able through civil procedure rules to trigger fixed costs as the defendant had wanted.
The judge said practical difficulties, not least a range of satellite litigation, would arise from attempting to redraft the exemption with reference to a claim being defined as 'compelling' or 'more than weak'. But he noted that provisions in CPR Part 44, which will not allow costs which have been unreasonably incurred, offered a 'complete answer' to the issue.
Coulson added: '[Part 44 provisions] provide ample scope for a district judge or a costs judge, when assessing the costs in a claim which was unreasonably made outside the EL/PL protocol, to allow only the fixed costs set out in the EL/PL protocol.'

The claimant was represented by Tom Carter, instructed by Heptonstalls LLP. Alexander Hutton QC, instructed by CMS Cameron McKenna Nabarro Olswang LLP, appeared for the defendant.