Two barristers working on a damages-based agreement have failed in their court bid to recoup almost £7m in legal fees.
Sir Ross Cranston, sitting in Cakebread & Anor v Fitzwilliam, rejected an application by Stuart Cakebread and Juliette Levy to overturn an arbitrator's decision that the DBA they had signed was unenforceable.
The claimants had acted for property development company Plantation in a $2bn case against a bank over an alleged breach of a restructuring agreement. Plantation was successful but was awarded only nominal damages.
Under the terms of the DBA, the barristers were to be paid between 5% and 45% of damages recovered. Clauses in the agreement included a duty on the part of Plantation and its owner to disclose all relevant facts and matters to their legal representatives, and not to mislead them or act unreasonably or improperly. Other clauses conferred certain rights in the event of the DBA being terminated.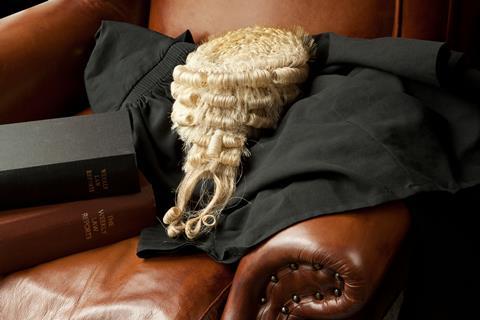 Cakebread and Levy had argued that Plantation terminated the DBA and that they were entitled to payment of their legal fees on the hourly rates. The defendant denied liability and said the DBA was unenforceable and had not been terminated. They rejected allegations of deceit.
The matter was referred to a sole arbitrator, who found that Plantation's owner had lied to the barristers and that had influenced them to enter the DBA. But he could not award compensatory damages by reference to loss of earnings, as he did not have the basis to judge whether any other legal work was undertaken by the claimants at the time, or what scale of income they might have expected from another instruction.
On appeal, the barristers said the arbitrator had misunderstood their case and had been 'freewheeling' in his approach to quantification. It was submitted that the arbitrator had asked neither side whether the work the claimants had undertaken was evidence of the loss of earnings claim. In this respect they had suffered a 'substantial injustice' having been deprived of the opportunity to fully and fairly put their case.
Sir Ross Cranston concluded that the barristers could have advanced a case based on what they would have earned, but they eschewed that course. He ruled there was no basis for the court to intervene in the arbitrator's decision.