Retired Court of Appeal judge Sir Peter Gross will lead the Conservatives' promised independent review of the 20-year-old Human Rights Act, the government announced today. A panel of eight senior lawyers and academics is expected to report by next summer.
In an article for the Daily Telegraph this morning, Robert Buckland, the lord chancellor, said that the time is right 'to take a fresh look at the Human Rights Act, see how its provisions are operating and consider whether the framework could be improved'.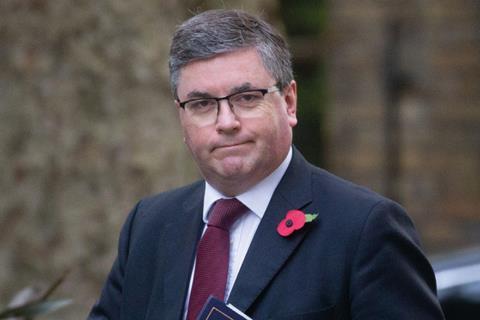 While insisting that the government does not have any preconceived ideas, he said: 'There are some specific areas where we would like to see a focus – including whether the act can result in judges being drawn, unduly, into matters of policy as well as law and whether they have struck the right balance between re-writing acts of a parliament and making a declaration of incompatibility.'
According to today's announcement, the review will consider:
The relationship between the domestic courts and the European Court of Human Rights. This includes how the duty to 'take into account' of ECtHR case law has been applied in practice, and whether dialogue between our domestic courts and the ECtHR works effectively and if there is room for improvement.
The impact of the HRA on the relationship between the judiciary, executive and parliament, and whether domestic courts are being unduly drawn into areas of policy.
The implications of the way in which the Human Rights Act applies outside the territory of the UK and whether there is a case for change.
The announcement stated that the UK remains committed to the European Convention on Human Rights. The review is limited to looking at the structural framework of the Human Rights Act, rather than the rights themselves.
Labour said the review was unnecessary. David Lammy MP, shadow justice secretary, said: 'It is bonkers that the government is prioritising launching an attack on human rights in the middle of the coronavirus pandemic.
'Unlike the Conservatives, Labour is proud of this country's leading role in developing human rights following the second world war. There is no need for a review into the rights and freedoms that underpin our democracy and all of us enjoy.'
Law Society president David Greene said: 'The rights enshrined in the act are core to the UK's identity as a democratic, fair and just nation. These core values will be front and centre for the panel whose job will be to ensure that they are not rolled back or compromised.'
Amnesty UK director Kate Allen said: 'Tearing up the Human Rights Act would be a giant leap backwards. It would be the single biggest reduction in rights in the history of the UK.'