Simon Davis, former partner at magic circle firm Clifford Chance and immediate past president of the Law Society, has been named as one of the seven members of the review of the Human Rights Act led by Sir Peter Gross.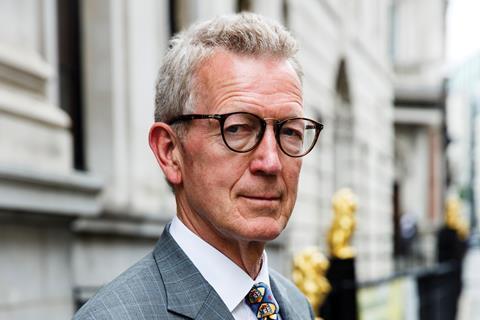 Announcing the panel today, Sir Peter, a former senior presiding judge for England, said: 'I will undertake this role with a panel selected on the basis of its members' wealth of experience coming from a variety of senior legal and academic backgrounds.' Describing the Human Rights Act as 'a most important part of our legal framework' he said the review 'will entail an independent process of careful reflection to consider its workings, together with whether and, if so, what, reforms might be justified'.
The members of the panel announced today are:
Simon Davis a partner at Clifford Chance for 26 years, specialising in the resolution of disputes, and is now a consultant.
Alan Bates, called to the bar in 2003 and a specialist in EU law.
Professor Maria Cahill of University College, Cork, an expert in constitutional law.
Lisa Giovannetti QC, called to the bar in 1990 and with a public law practice, with a particular focus on human rights, asylum, immigration and cases concerning national security issues.
Sir Stephen Laws QC, a former first parliamentary counsel and currently senior research fellow with thinktank Policy Exchange's Judicial Power Project.
Professor Tom Mullen of the University of Glasgow, where his research and teaching interests include constitutional law, human rights law, administrative law and housing law.
Baroness Nuala O'Loan, a solicitor and former police ombudsman for Northern Ireland.
The Ministry of Justice said the independent review will sit alongside the independent review of public law under Lord Faulks 'and is part of the government's work to deliver the commitment in the manifesto to look at the broader aspects of the constitution and the relationship between the government, parliament and the courts.'