HM Land Registry could recover millions of pounds from conveyancers who fail to take reasonable steps to verify their clients' identities under Law Commission recommendations to reform the Land Registration Act.
The commission, which has been looking at the 2002 act, says the registry has paid £58m in indemnity payments over the past decade because of fraud that has taken place on registered land. Victims can claim indemnity if a title fraudulently transferred has been recorded on a register kept by the registry.
However, the commission says the registry, unlike conveyancers, 'is not best placed to detect and prevent individual cases of fraud'. Also, it is unable to recover the costs from the conveyancer acting for the fraudster, even when the conveyancer has been negligent.
The commission recommends imposing a 'duty of care' on conveyancers when checking clients' identities. The registry would then recover money from a conveyancer when steps have not been complied with. Conveyancers who have complied with directions will not be liable, even if identity fraud has taken place.
'Our reforms ensure that the financial consequences of fraud fall on the minority of conveyancers who do not exercise appropriate due diligence. They will also encourage best practice in the profession, and, by providing a standard set of checks, give clarity and certainty to conveyancers about their obligations in respect of identity checks,' the commission says.
The commission also recommends a new power to introduce electronic conveyancing that does not require completion and registration to happen simultaneously. An e-conveyancing model set out in the 2002 act was 'ambitious', the commission says. However, the act 'is not flexible enough to facilitate the development of electronic conveyancing in a way that responds to technology and the market'.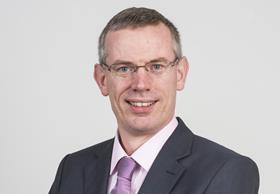 Commenting on the recommendations, Professor Nick Hopkins, law commissioner, said: 'For many, the land they own is the most valuable thing they will ever have, so it's important that the registration system provides clarity over who owns what. The Land Registration Act was a huge leap forward in land ownership, but 15 years on it needs to be refreshed to adapt it to the modern world and make things as efficient as possible. We're recommending some technical reforms which will iron out the kinks, help prevent fraud and make conveyancing faster, easier and cheaper for everyone.'