The Freedom of Information Act should extend to private sector organisations that provide court and probation services, an independent body that advises the prime minister on ethical standards has suggested, following the collapse of Carillion.
The construction giant, which declared insolvency this year, held government contracts worth around £200m to provide facilities management services for public sector prisons.
Today the Committee on Standards in Public Life, an independent advisory body funded by the Cabinet Office, said 'little progress' has been made on measures to reinforce ethical standards in outsourced public services since it reported on departmental commissioning activity and service providers' ethical standards in 2014.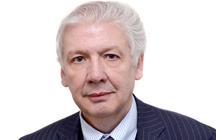 Crossbench peer Lord Bew (Paul Bew), committee chair, said: 'From waste disposal to health care and probation services, all kinds of public services are routinely supplied to many of us by private or voluntary sector organisations, paid for with public funds - accounting for almost one-third of government spending in 2017.
'The public is clear that they expect common ethical standards – whoever is delivering the service - and that when things go wrong there is transparency and accountability about what has happened.'
The committee says it remains concerned over the lack of internal governance and leadership in government departments with significant public service contracts, adding that departments 'lack clear lines of accountability' when contracts fail.
It calls for a consultation on extending the Freedom of Information Act's scope to private sector providers. The report states: 'The lack of reach of the Freedom of Information Act has reached a point where it is out of step with public expectations.'
Bew said: 'Following the corporate failures of a number of the biggest providers of services to government since 2013, including the devastating collapse of Carillion early in 2018, it is now essential that the government confirm their expectations of ethical standards among those who deliver services with public money.'