A Chinese lawyer has pleaded guilty to 'incitement to subversion' in the second trial in two weeks of a long-detained activist. According to official media, Xie Yang admitted two charges and asked the court to grant him a lenient sentence.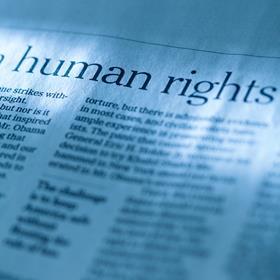 In a prepared statement reported by the official Xinhua news agency, Xie said: 'Everyone should take me as a lesson. You must behave within the boundaries of the law, avoid being used by anti-China western forces.' In a video released by the authorities Xie also stated that his rights 'had been fully protected' by the police and prosecutors and that he had neither been coerced into a confession nor subjected to torture.
Prosecutors told the court that Xie had conspired with people inside and outside China to distort incidents of police brutality to subvert state power, overthrow the socialist system and harm national security and social stability. The trial in the central city of Changsha, Hunan, concluded by midday with no witnesses called.
Xie was arrested in a round-up of at least 200 human rights activists in 2015. His trial follows the conviction in a closed court two weeks ago of another lawyer arrested at the same time. Li Heping was sentenced to three years in prison, suspended for four years, for subverting state power.
Xie's wife, Chen Guiqiu, who is now in the US, called the entire trial a 'play' that was 'performed beautifully.' She said: 'Changsha Intermediate People's Court: history will remember your great trial. All the people who participated in Xie Yang's trial: history will remember all of you!'