Claimant lawyers today toasted victory after a long-running battle over third party capture of claims which ended in the Supreme Court. Justices ruled that insurers in Edmondson v Haven should not have approached clients after north west firm Gavin Edmondson Solicitors had filed the claim, and in turn deprived the lawyers of costs to which they would otherwise have been entitled.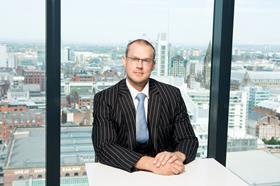 The case had originally been decided in the insurer's favour but the decision reversed in the Court of Appeal, before Haven opted to challenge that judgment in the Supreme Court. The Law Society intervened in the case.
Its effects will be felt by all firms who run low-value personal injury claims and who have argued for many years that insurers should not be able to use clients' details provided by the lawyers to go over their heads and settle directly. Effectively the judgment allows insurers to settle claims with people who have already instructed solicitors, but says they should usually pay costs that would have been recoverable.
The case involved six claims for compensation after road traffic accidents, in which the claimants had entered into conditional fee agreements with the law firm. Solicitors then notified the claim through the online claims portal in accordance with with the pre-action protocol for RTA, but Haven made offers to settle the claims which were accepted and the claimants cancelled their CFAs. This arrangement deprived the lawyers of around £12,500 in fixed costs that would have been due had the claims proceeded normally.
The Supreme Court unanimously dismissed the appeal and said Gavin Edmondson Solicitors was entitled to the enforcement of the traditional equitable lien against Haven, as the client was owed a contractual duty to pay the solicitors' charges. However, justices said the equitable lien should not have been modernised in the manner undertaken by the Court of Appeal.
In the judgment, Lord Briggs said the RTA protocol, through which the claims went, was designed to provide security for the solicitor's charges and fix the costs that are recoverable.
'Part of the balance struck by the RTA Protocol is its voluntary nature,' said Briggs. 'Its voluntary use stems from a perception by all stakeholders that its use is better for them than having every modest case go to court. If the court were to step in to grant coercive remedies to those affected by its misuse by others, that balance would in all probability be undermined.'
Joe O'Connell, Haven claims director, said the case was not about whether insurers should settle directly with claimants and was only about the solicitors' costs, which turned on a technical analysis of their retainers.
He added: 'The court did not criticise Haven in any way and there has never been any suggestion that the underlying claimants received any less than the compensation to which they were entitled.
'In fact, Haven believes that they received more than they would have received had they settled their claims through solicitors. Haven has always acted fairly towards claimants and will continue to do so. We believe that it is in claimants' interests to settle directly with us and we will continue to provide an excellent service to those who choose to do so.'
Law Society president Joe Egan said: 'The Society intervened in this case because we believed this was an important point of principle for the profession. This judgment is good news for our members. It confirms that solicitors will have a remedy to recover their costs in these circumstances where an insurer has tried to avoid payment by going to the claimant direct. It will also be good for consumers as it reduces any incentive for insurers to go directly to claimants, cutting solicitors out and therefore losing the protection a solicitor brings in representing the client in a claim. The case is also a useful confirmation given the expected broader application of fixed recoverable costs regimes in the future.
'Members may now wish to consider whether they have any claims against insurers who took action similar to Haven,' Egan added.
The appellant/cross-respondent Haven was represented by Lord Marks QC, Jamie Carpenter and James Wibberley, instructed by Flint Bishop LLP. The respondent/cross-appellant was represented by Jonathan Crow QC, Lesley Anderson QC and Martin Budworth, instructed by Gavin Edmondson Solicitors Limited.