Victims of violent crime who were denied compensation because they lived with their attacker at the time of the incident will be able to reapply under government plans to scrap a controversial 'same-roof' rule.
The Ministry of Justice has today laid down a statutory instrument to abolish the rule, which applied to incidents that happened before 1979. The rule was part of a scheme introduced in 1964 to ensure perpetrators would not benefit from compensation paid to victims they lived with.
Assuming the statutory instrument goes through parliament unopposed, new and past applicants refused an award can reapply for compensation.
Edward Argar, victims minister, said the 'outdated' rule was being abolished 'so no victim is unfairly denied access to compensation after the trauma they suffered many years ago, simply because they lived with their attacker'.
Welcoming today's news, Baroness Newlove, Victims' Commissioner, said: 'I have always felt that the rule was unfair. It has caused unnecessary distress to many victims and survivors, especially within families, where some siblings have been eligible for criminal injuries compensation and yet others have not, solely on the grounds of the date on which, the abuse took place.'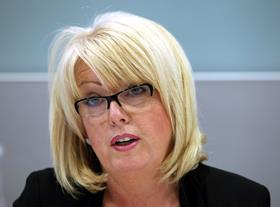 Under the current scheme, applicants can still be refused compensation if at the time of the incident they were adults living with the assailant as members of the same family, unless they no longer live together and are unlikely to do so again.
In July 2018, the Court of Appeal said the rule unfairly denied a claimant who was abused by her stepfather the right to damages. The government decided not to appeal the judgment, and confirmed that the rule would be removed as part of a Victims Strategy published last year.
Ministers have also ordered a wider review of the Criminal Injuries Compensation Scheme, which is considering scope, the definition of violent crime, the type of injuries covered by the scheme, eligibility, evidence thresholds and timescales, and the scheme's affordability and financial sustainability.