The Court of Protection has rejected pleas from a father that his clinically vulnerable son not be given the Covid-19 vaccine, in one of the first reported cases of its type.
His Honour Judge Baker said in CR, Re that the father's wishes were genuinely held but had no clinical evidence base. He approved an application from the health authority to administer the vaccine – but with the caveat that physical intervention to give it was not authorised.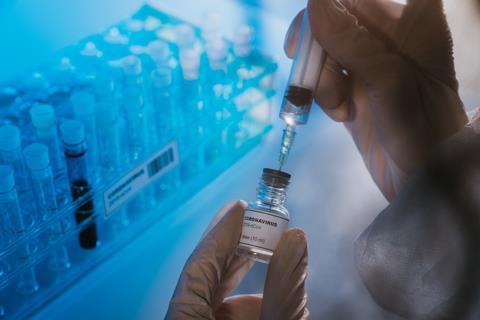 Manchester County Court heard that NHS Tameside & Glossop CCG had applied to give the vaccine to the 31-year-old referred to as CR, who does not have the capacity to make the decision himself. The judge said this was the first such application he was aware of in the north west region.
The CCG stated that all professionals involved in CR's care shared the opinion that it was in his best interests to have the vaccine. He has been diagnosed with a lifelong severe learning disability, autism and epilepsy and has been living in a care home since January. CR was overweight and classed as 'clinically vulnerable', falling within the priority group for a vaccine.
But the father, who was supported in his opinion by CR's mother and twin brother, submitted this was not the right time for his son to be vaccinated. This was based mainly on the lack of data about the consequences of having the vaccines. The father agreed in part that his concerns were linked to now-discredited theories about the link between autism and the MMR vaccine. He attributed his son's autism to an MMR vaccine that he received as an infant.
The judge said that if CR did contract Covid-19 then the consequences could be serious illness or death. He noted that CR did not appear to have an anxiety about a medical intervention, and said the documented common side effects of the vaccine were mild.