Landlords would not be able to recover their legal costs from leaseholders unsuccessfully making 'right-to-manage' claims under proposals published by the Law Commission today. The aim is to simplify the process under which leaseholders take over day-to-day responsibility for properties - and to discourage landlords from retaining 'expensive' lawyers to fight such claims.
The commission was asked by the government to review the right-to-manage (RTM) process as part of a wider reform of residential leasehold and commonhold law.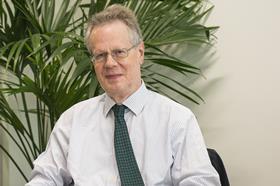 Law commissioner Stephen Lewis said the current process is not working and the commission's proposals will ensure it is more 'user friendly', particularly for leaseholders.
To make a claim under the Commonhold and Leasehold Reform Act 2002 leaseholders must set up a RTM company. If a tribunal decides that the company is not entitled to acquire the right to manage, the company is currently liable to pay the landlord's reasonable costs. However the liability is one-way: a landlord contesting a claim does not have to meet the leaseholder company's costs if the challenge fails.
The commission says this is unusual in civil litigation, 'particularly given that in this situation it operates in favour of the party which is generally more powerful and better resourced'.
The commission proposes that each party should bear their own litigation costs, unless either side has behaved unreasonably or generated wasted costs. 'This would give the parties the power to determined how much they are willing to spend on the claim and any disputes arising from it. It would also lessen the impact on RTM companies of landlords choosing expensive lawyers and making technical objections,' the commission says.
Housing minister Heather Wheeler said the government is 'determined' to make it easier for homeowners who wish to exercise their right to manage and directly control their block.
The right-to-manage consultation closes on 30 April.