The High Court has refused an application from a London firm to be substituted for their deceased client in a £1.5m litigation claim.
Mr Justice Marcus Smith ruled in Farrar & Anor v Miller that an assignment signed by Peter Farrar to his solicitors Candey Limited had transferred nothing to the firm and had no effect.
The judge said the written assignment was champertous, so the application failed and Candey could not replace Farrar as claimant in proceedings, because the cause of action remained vested in him.
The court heard that Farrar had commenced proceedings against the defendant David Miller in 2014 but died suddenly and unexpectedly in 2019, before the case had come to trial.
The firm had signed a damages based agreement with Farrar and later amended it to a conditional fee arrangement, but this was terminated with immediate effect by the assignment. At the time of the assignment, Candey had incurred £135,000 costs through its standard hourly rates, and Farrar also had liabilities of more than £450,000 through various judgments.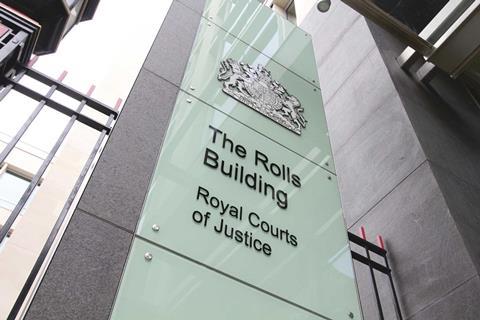 Candey told the court that Farrar did not have sufficient funds to see proceedings to their conclusion, and having fully investigated alternative funding options, had decided it was in his best commercial interests to enter the deed of assignment. The firm said it agreed that the new arrangement gave each of them the best opportunity to recover any monies from Miller, and it was signed after Farrar had been advised to take independent legal advice.
Opposing Candey's application to be substituted to the claim, lawyers for Miller said the assignment was champertous and therefore void. Candey argued that because the assignment was similar in effect to a DBA, it was in the public interest to approve it. The firm said the assignment did no more than enable the claim against Miller to continue by other means, without any further advantage to Farrar's estate or to Candey.
The judge said it was difficult to see why the assignment was necessary to improve access to justice as the issue of future costs had been taken care of through the previous DBA. He explained that control of the proceedings moved because of the assignment decisively away from the proper claimant and his successors and towards a third party with no legitimate interest in prosecuting proceedings apart from recovering fees.
'That, to my mind, is a major problem with the assignment, and one that is not consistent with the purity of justice,' added the judge.
This article is now closed for comment.