The highest branch of the courts of England and Wales is to offer more support to litigants in person after revealing the burden of dealing with 'voluminous' grounds of appeal.
The latest annual report of the Court of Appeal (criminal division) states that LiPs present a challenge for lawyers at the court's criminal appeal office (CAO), which works with the registrar to ensure cases are guided through the appeal process efficiently and justly.
Vice-president Lady Justice Hallett said the full court was 'still too often burdened with over-lengthy grounds of appeal'. She added: 'It is simply unacceptable and contrary to the Criminal Procedure Rules for advocates and applicants in person to lodge prolix grounds of appeal.'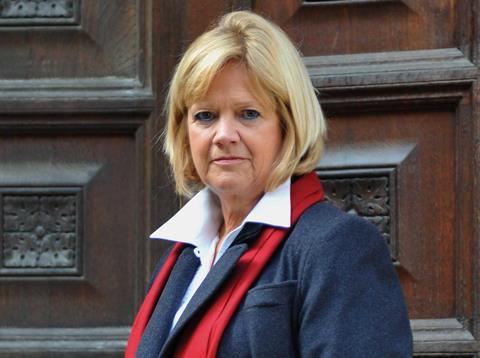 The report states that litigants in person are usually of limited means and most often in prison custody, with no access to digital resources. However, the importance of their case 'cannot be overstated', with the Court of Appeal being the court of last resort for most applicants.
Voluminous grounds of appeal do not benefit litigants in person, 'as their best points can become lost in pages of duplicitous and repetitive material', the report states.
Under more 'proactive' case management, help for litigants in person will include preventing grounds of appeal from becoming too voluminous. They will be given more guidance on what the court expects grounds of appeal to look like and more information on the court's processes at an earlier stage. They will also be informed when their case has reached the next stage of progression.
Highlighting the work of the CAO, the report notes that staff are often the first to identify that a sentence is unlawful and draw it to the parties' attention.
The report states: 'In some instances, the failure by the Crown to provide the sentencing judge with proper information as to sentencing and indeed defence counsel's apparent misunderstandings of sentencing provisions has led to a number of unlawful sentences not being identified until grounds of appeal (sometimes against conviction only) have been lodged with the court.'
Lord Thomas, the lord chief justice, said the court was often burdened with having to deal with comprehending and applying legislation 'which could have been better drafted and better organised'.
Sentencing law was particularly complex, Thomas added, welcoming the Law Commission's ongoing work to codify it.
The court is monitoring the impact of the increasing number of sentence appeals, including references by the attorney general to consider potentially unduly lenient sentences.
Sentence applications may be heard by two judges. References must be heard by three judges headed by a lord or lady justice of appeal, and take more time.
Meanwhile Master Egan QC, registrar of criminal appeals, praised counsel and solicitor-advocates who appear pro bono on renewal applications.
'As a small recognition of the difficulties and cost of this we have experimented this year with having a 2pm renewals court so that counsel from other parts than London can take advantage of lower priced fares to the capital,' he said.