Comprehensive sentencing guidelines for terrorism offences have been published for the first time to assist judges across England and Wales.
The Sentencing Council began working on guidelines last year but fast-tracked production following the Manchester Arena, Westminster and London Bridge attacks.
The guidelines cover terrorist attack preparation, causing or attempting to cause an explosion, collecting or sharing extremist material, raising funds for terrorism, glorifying terrorist attacks, failing to disclose information about terrorist attacks, and joining or supporting a banned organisation. Up until now courts have had limited guidance. The council said offending is extremely varied but low in volume relative to other offences.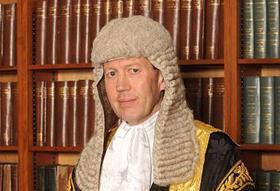 The council confirmed that several changes were made to the guidelines following a six-week public consultation. Many respondents suggested that the guidelines should include non-custodial sentencing options at the lower end of seriousness, as community-based interventions may better rehabilitate offenders. The 'deliberate use of encrypted communications or similar technologies to facilitate the commission of the offence and/or avoid or impede detection' was added as an aggravating factor.
Lord Justice Treacy, Sentencing Council chair, said: 'Terrorist offences are among the most serious that come before the courts. Offending can include an extremist cell plotting a deadly attack on the public, someone trying to make a bomb or another recruiting for a terrorist organisation. As well as threats to people's lives, terrorist activity threatens the way our society operates. These threats have evolved and we are ensuring that courts have comprehensive guidance to help them sentence offenders appropriately so they are properly punished and their activities are disrupted.'
The guidelines will come into force on 27 April.