Criminal lawyers are no longer working the longest hours, having been usurped by those working in banking and capital markets, research has shown.
The Longest Day research, published by recruitment firm Douglas Scott, shows that, despite the slight reduction in criminal lawyers' working hours, more legal professionals are working longer days than ever before.
The research showed that 76% of 2,299 legal professionals surveyed work at least five additional hours beyond their contractual commitment each week; a 4% increase on last year. In 2015 only 60% reported working extra-contractual hours each week.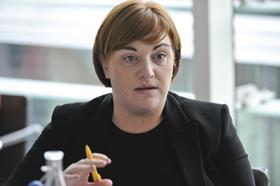 It marks the first time in three years that criminal lawyers are absent from the top of the table. According to the research, criminal lawyers worked five extra hours per week, down 2.75 hours on last year. General practice and intellectual property lawyers worked the fewest additional hours (three).
Partners and business leaders were the most likely to work additional hours, with 93% working more than their contractual hours each week
London-based lawyers were the most likely to be still at their desk beyond 6pm.
Kathryn Riley, managing director of Douglas Scott, said: 'Our research offers valuable analysis to allow the legal industry to identify and understand potential "pain points" that some firms may feel the need to address, specifically around work-life balance, time efficiency and workload.'