Defendants in a professional negligence claim who rejected the chance to settle costs have been left nursing a bill at least three times higher than it might have been.
In Ayton v RSM Bentley Jennison & Ors, Mrs Justice May found Senior Master Fontaine made an error in disapplying the Part 36 regime and allowing the defendant to escape the costs consequences of not engaging with the process.
The costs in the early stage of the claim were estimated at £113,000. Now the Court of Appeal's ruling means the defendants will pay an interim £430,000 and costs will be assessed on an indemnity basis.
In the case, a professional negligence claim against accountants over advice on a £100,000 investment, the defendants initially sent a cheque for the sum plus 1% interest, but were silent on costs.
The defendants did not provide either a letter of settlement or a letter of response - both required under the pre-action protocol - so the claimant issued further proceedings worth £30,000.
Following a trial in December 2016, the second claim was dismissed and the compensation sum eventually ordered was around £120,000.
Senior Master Fontaine had accepted the defendants' submissions that the claimant had not been justified in issuing a second set of proceedings specifically to obtain pre-action costs that had not been paid for the first claim.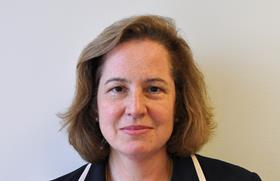 But May J said it was wrong for the claimant, who made several Part 36 offers, to effectively be out of pocket when the defendant had conceded the first claim, and the defendant should have realised the risk of running the 'technical, tactical' course that they did.
'This whole unfortunate train of events was unnecessary from the outset,' said May J. 'The defendants acted unfairly in adopting the position of refusing to pay the claimant any of his pre-action costs.'
She rejected the criticism that the second claim was an abuse of process or made cynically, as it was ultimately the only way of recovering costs with the defendants refusing to enter the Part 36 regime.
The judge added: 'The defendants may be right to have had misgivings about the extent of the uplift under the CFA, and the steep upward spiral of costs to an apparently unreasonable level totally out of kilter with the modest amount of the remaining claim, but the position could have been crystallised and their concerns addressed at any time simply by accepting the Part 36 offer or making one of their own.
'But doing so would have involved submitting to a costs order against them which they were determined, it seems, not to countenance. '
Mr B Williams QC, instructed by Bolt Burdon Kemp, appeared on behalf of the claimant. Mr I Croxford QC, instructed by Clyde & Co, appeared on behalf of the defendants.
Supporting documents
Click link to download and view these files