The Court of Appeal has ruled that defunct miners' firm Raleys Solicitors should pay almost £15,000 for negligent advice to a former client.
Lady Justice Gloster said the burden of advising retired miner Frank Perry of the possibility of a services claim lay 'fairly and squarely' with the Yorkshire firm.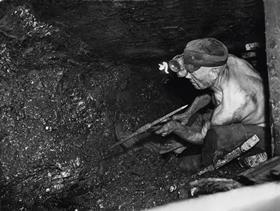 Raleys, which went into administration last year, had worked on an agreed settlement of £11,660 in 1999 for Perry's injury for hand-arm vibration syndrome. But he launched a legal challenge against the firm ten years later on the basis that he needed assistance with basic tasks and his case had been under-settled.
In April 2015, at Leeds County Court, His Honour Judge Saffman ruled that in spite of Raleys admitting that it had acted negligently, this had not affected Perry's prospects of succeeding on this element of the claim. But Gloster said there were 'sound policy reasons' for rejecting that assertion and she criticised the judge for conducting a 'trial within a trial'.
'It is far too easy for negligent solicitors, or, perhaps more pertinently, their insurers, to raise huge obstacles to claimants such as Mr Perry from pursuing their claims, if the latter are required, effectively, to prove in the litigation against solicitors that they would have succeeded in making such a claim against the third party,' said the judge.
'Raleys' defence in the present case is an unfortunate exemplar of insurers putting the claimant to proof of every issue in the underlying claim. Such an approach is intellectually unsound; it requires the court, inevitably many years later, to investigate whether a claimant, who as here, may be unsophisticated and not have kept records, to prove what he would have done many years earlier.'
Gloster said there was no way in which rationally the original judge could say with any certainty Perry had a prospect of success.
She agreed in any case that the judge had failed to give sufficient weight to expert reports from the time of the original settlement. She ruled Perry had lost an 80% success rate of making the services claim and in doing so allowed the appeal.