The High Court has told litigants in a pop song copyright case that they were not entitled to ignore requests for information from the other side - and neither could they blame non-compliance on their lawyers coming down with Covid-19.
In Sheeran & Ors v Chokri & Ors, Master Kaye said the claimants gave an 'inadequate' response to Part 18 requests from defendants - first by ignoring the requests and then dismissing them as inappropriate. She granted the claimants another chance to respond properly, on the basis the defendants had not been prejudiced by what had previously happened.
The judgment followed a costs and case management conference for litigation concerning Ed Sheeran's 2017 number one hit Shape of You. Total costs are expected to come to £3m.
The defendants allege the song infringes copyright on their own composition. Sheeran and other claimants are seeking negative declaratory relief that they had not infringed the defendants' copyright. The defendants have counterclaimed for copyright infringement, damages, and an account of profits.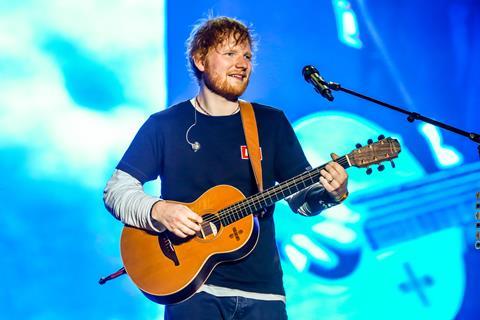 The court heard that the defendants served Part 18 papers earlier this year, consisting of 22 requests and seeking a response within 14 days. The claimants did not respond either to acknowledge receipt, object or to seek an extension to respond.
After the response deadline was missed, the court ordered on 27 April that the claimants file and serve a response by 15 May. The claimants said this was an 'inappropriate use' of CPR Part 18, as most requests were not confined strictly to matters which were necessary or proportionate to prepare the defendants' case.
Master Kaye said 'not entitled' was 'plainly an inadequate' response and the claimants should instead have applied to set aside the 27 April order.
She added that the claimants 'simply thought that they could say "not entitled" and that would be an end of it'. The claimants' response was found not to be sufficient or complete.
The court also heard that claimant lawyers said they were unable to discuss the case in April because they were unwell with Covid-19.
The master said Covid and lockdown were 'not a catch-all explanation for any delay or disruption' or any failure to comply with an order. While the court 'has to be realistic' about the disruption caused by coronavirus, in this case it did not explain why no application was made to set aside or vary the 27 April order. The court therefore found no good reason for the breach of court procedures.
The master granted the claimants a further seven days to apply to vary the 27 April order.
This article is now closed for comment.