People who have suffered sexual harassment at work should have longer than the current three-month time limit to bring a claim to the employment tribunal, MPs have been told.
The House of Commons women and equalities select committee heard evidence yesterday from employment specialists as part of an inquiry into sexual harassment of women and girls in public places and at work.
The committee was told that employment tribunal claims must be made within three months of the person's employment ending or when the harassment has occured. However, Michael Reed, principal legal officer at the Free Representation Unit, a charity that supports people who are not eligible for legal aid, said the time limit is 'bizarrely short' compared to other civil justice areas, such as personal injury or breach of contract claims.
Reed said: 'You have got three months, which is not a lot of time in practice - where something has happened and you're absorbing the blow of that, you're thinking about what to do, you're talking to other people, you may be trying to get advice, you're trying to fund advice, you're trying to get an appointment with Citizens Advice. That whole process can take weeks or months. It's not that people can step out of the instant, walk round to their lawyer and say "I need some advice and can we think about putting a claim in".'
Victims are often also trying to resolve issues while they are still at work rather than immediately going to a tribunal, he added.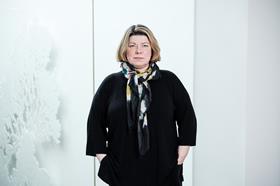 Joanna Blackburn, a partner at London firm Mishcon de Reya, told the committee that consistency is crucial. 'If there's a three-month time limitation for bringing a claim of unfair dismissal or of ordinary sex discrimination but a six-month claim for harassment you may find that people are missing the claims they should be bringing thinking they've got a six-month time limit,' she said.
Prior to the government's controversial 2013 legal aid reforms, legal help was available in employment cases.
Reed said the Free Representation Unit was set up in 1972 'when we were going to prove that representation in tribunals made a difference to the outcome, as a result of which legal aid would be extended and then we would shut down. We have not succeeded in this aim at all.'