A new housing court that could leave solicitors out in the cold is still being considered - four months after the proposal was announced.
Housing, communities and local government secretary Sajid Javid told the Conservative party conference last October that the government would consult with the judiciary on setting up a specialist housing court to streamline the current system. Javid said at the time that the government would 'explore whether a new housing court could improve existing court processes, reduce dependence on legal representation and encourage arbitration, with benefits for both tenants and landlords'.
The Law Society stressed at the time that vulnerable people must not be excluded from accessing legal advice while the Law Centres Network pointed out that housing law is complex and that arbitration is often inappropriate.
There has been silence over the housing court until last weekend, when a Ministry of Housing, Communities & Local Government consultation paper on strengthening consumer redress in the housing market stated that 'separate work is underway with the Ministry of Justice to explore how we might improve court processes, including considering the case for a new housing court'.
The Ministry of Housing, Communities & Local Government told the Gazette this week that it is working with the justice ministry to understand issues with the current system, and court and tribunal users' experiences, including the time it takes for cases to be completed. The government will work 'very closely' with the judiciary, which will be consulted on potential changes.
In a separate development, the Law Commission is seeking views on why commonhold, an alternative home ownership status to residential leasehold, is rarely used.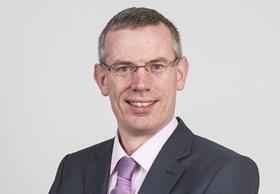 Commonhold, introduced in 2002, allows a person to own a freehold 'unit', such as a flat in a building, and be a member of the company that manages shared areas and buildings. Unlike leasehold, owners own their 'unit' outright, so their ownership will not run out and they will not have a landlord. However fewer than 20 commonhold developments have been created since the law came into force in 2004.
Professor Nick Hopkins, law commissioner, said: 'It's clear leasehold law is a problem with some managing agents charging over the odds for the upkeep of shared areas, and the process of extending a lease costly and time consuming. Commonhold provides an alternative – giving unlimited ownership of a property and a stake in how the rest of the building or shared area is managed. But less than 20 have been created in the last 14 years. We want to find out what's stopping people, and how the law could be improved to make commonhold more common.'