A High Court judge has described as 'utterly bizarre' that a claim form was issued in a land ownership case on behalf of a claimant who had died almost 18 months previously.
The claim, which also included two other claimants, went all the way to trial and was decided in their favour, with none of the lawyers raising the issue during proceedings that one of the litigants was no longer alive.
In Amirtharaja & Anor v White & Anor the court heard that the three claimants – husband and wife William and Frances White plus their son Colin – had sought to be registered as proprietors with title absolute of a passageway between two buildings in Stanford-Le-Hope, Essex.
William White died in September 2017 but appeared as the first claimant on the claim form when it was issued in January 2019. When the claim came before Southend County Court nine months later, the judge found in favour of the claimants partly based on a finding that William White would need the passageway for wheelchair access.
The judgment was appealed on several grounds, including that the claimants and their lawyers misled the court and committed an abuse of process.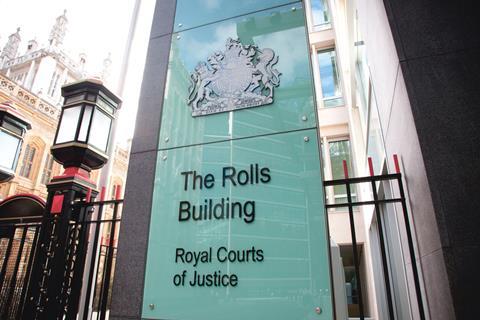 On appeal, the court heard that neither of the remaining claimants had mentioned that their relative had died, and counsel appearing for the family was not aware what had happened. It was only after the judgment, when the losing parties changed their lawyers, that the point was raised.
Mr Justice Michael Green, sitting in the High Court, acknowledged that the failure to bring the death of William White to the court's attention had 'given rise to a lot of ill-feeling'. It was explained the claimants had changed their solicitors and even though the original solicitor knew of William White's death, his replacement did not and was responsible for issuing proceedings. The judge stated that the issuing solicitor had signed two inaccurate statements of truth.
The judge said it was 'extraordinary' that during his evidence Colin White did not think to mention that his father had died, but perhaps it was assumed that everyone in court already knew.
It was said this was a 'very unfortunate series of events' by the judge but he ruled it was not an abuse of process, and the proceedings were not a nullity because of the presence of the two other claimants. The appeal was upheld on three other grounds not related to the abuse of process issue.