A former police officer who has set up a venture linking the public with McKenzie friends has told the Gazette it is an 'irrebuttable truth' that family law does not need lawyers.
Philip Kedge says his Blue Light McKenzie Friends website will link up around 100 former police officers acting as McKenzies with members of the public. The website is expected to launch soon, as the third anniversary of judicial proposals for tighter regulation of McKenzie Friends approaches with little sign of concrete progress.
Kedge, a former chief inspector, has been acting as a Mckenzie friend for seven years and already runs the McKenziefriendUK website.
'We want to remove the acrimony and promote the message of choice,' Kedge told the Gazette. 'We are clear that you don't need lawyers in a family court,' he added. 'It's about getting a fair outcome. The legal system in family law is no more than human disagreement – there are no legal questions.'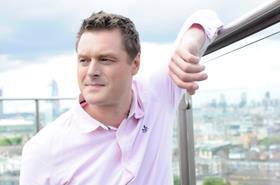 'My aim is to empower people across the UK to self-litigate with the message that apart from a few exceptions, i.e legal aid, it is an irrebuttable truth that family law doesn't need lawyers,' Kedge submitted.
McKenzies on the existing site charge between £60 and £100 per hour with set court fees starting at £160 for a half day to £260 for a full day.
'We have people coming to us who have spent £15,000 to £20,000 on solicitors,' Kedge said. Some of the people coming to us are middle and high-income earners. Solicitors should ask why these people are not using them,' Kedge said.
Although the McKenziefriendUK website describes itself as taking 'family law out of the hands of solicitors', Kedge says he is clear that the McKenzies offering their services on that platform and the 'Blue Light' website should not describe themselves as 'professional'.
'We don't claim to be professional. We are a lay person who can offer support,' he told the Gazette. He added that it is 'appalling' that family law is not part of the price transparency regulations which came into force last month.
Lawyers will not be completely out of the picture however, and people who do wish to retain a qualified lawyer can still do so. Kedge says he hopes to employ 200 lawyers to work in collaboration with McKenzie friends, should people ask for it.
The judiciary is continuing to consider the role that paid McKenzie friends play in the justice system. The Judicial Executive Board set up a working group in September last year to expand on proposals first aired in February 2016. Campaigners wanted to ban fee recovery by McKenzie friends and hold unqualified advisers to a code of conduct.
The Law Society welcomed that report, and in particular the proposed prohibition through court rules of the recovery of fees as a workable alternative to seeking and enforcing an outright ban. Chancery Lane reiterated in the autumn of 2017 it was keen to hear more, but as yet there is no update on those plans.
Society president Christina Blacklaws said today: 'Court proceedings are complex, and are not easy for untrained people to deal with. The risks to clients include that the paid Friend will give them bad advice, will make bad arguments, will fail to make good arguments, and may well end up pursuing a case that should never have been brought, or losing a case that should have been won. If that happens, the client will have no redress with an unqualified, unregulated Friend. They won't in fact be 'a client' with rights like a solicitor's client: they are simply the customer of a paid Friend.
'And while it may be true to say that some of the details around family cases are logistical rather than legal, there is a significant risk a Mckenzie Friend will not be aware of the rights of the person they are representing and cost them dearly by getting the law wrong.
She added: 'Paid-for McKenzie Friends are not necessarily more affordable than solicitors. It is not unusual for them to charge several hundred pounds for their services. For the same price or less, you could get a consultation with a qualified lawyer which would do far more to set you on the right path.'