The Law Commission has called for a cultural change to ensure family financial orders are enforced more effectively, estimating that millions of pounds go unpaid every year as a result of non-compliance. The report has been welcomed by family practitioners.
Family financial orders are an important yet overlooked area of law, the commission says, publishing a series of recommendations for the government to consider.
Such orders are made typically on the ending of a marriage or civil partnership, that require payment of money, or the transfer of property, between the former spouses or civil partners. They can also be made between parents for the benefit of children.
However, the commission says non-compliance is a significant problem, estimating 4,200 enforcement cases every year, and £15m-£20m that goes unpaid.
The figures are also likely to be an underestimate as they do not account for those who are not receiving what they are owed but who do not take enforcement action.
The commission found that people tend to think the process is over once a family financial order has been made. 'Enforcement of that order is unlikely to be at the forefront of people's minds. There is an expectation that people will comply with court orders,' it says.
'There is a need, therefore, for a wide cultural change, so that legal representatives and judges alike recognise that their role does not necessarily end when the court order is made.'
Recommendations to improve enforcement include making three types of asset more accessible to the court to discharge the debt: the debtor's pension, funds held in joint accounts, and money that will become payable to the debtor in future.
More effective coercive orders are also recommended to address, for instance, individuals who do not want to pay and may rearrange their finances in such a way that make direct enforcement methods unworkable.
Courts should be able to disqualify debtors from driving or ban them from travelling out of the UK, the commission suggests. A Ministry of Justice spokesperson said: 'We welcome the report and will consider its recommendations carefully.'
The proposals were also welcomed by family solicitors. Tony Roe (pictured), principal at Tony Roe Solicitors in Reading, said current enforcement procedures were 'piecemeal, complex and a nightmare'.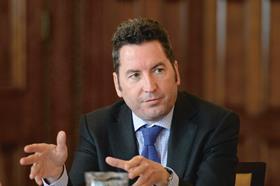 Nigel Shepherd, national chair of family group Resolution, said there were currently far too many people getting away with non-compliance.
He added: 'Changes are undoubtedly needed to ensure people who can and should pay do, but there also needs to be a fairer and less onerous assessment of the ability to pay where there's been a genuine change of circumstances.
'I hope the government will seriously consider the recommendations.'
The commission began looking at the issue of family financial orders in April 2014, after the issue was recommended by the Family Bar Association in response to one of the commission's programme of law reform consultations.