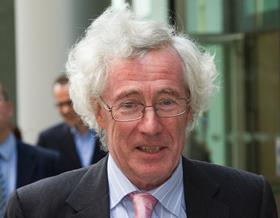 Supreme Court justice Lord Sumption has questioned the system of distributing liability according to fault, suggested the principle will be eroded in the coming years.
In a provocative lecture to the Personal Injuries Bar Association, Sumption said the forensic process of attributing fault is 'inherently biased' in favour of the claimant, making it difficult to persuade a judge an injury was not the defendant's fault.
The judge said the process lends a 'spurious clarity and inevitability' to a chain of events that may be a lot less straightforward, resulting in a system beset by uncertainty and extra costs.
Sumption declared himself 'not a great admirer' of distributing liability according to fault, but he said there was no doubt it will survive.
'My prediction would be that fault will remain the touchstone of our law of personal injuries, but that the principle will be eroded at the edges by statutory intervention from one end and judicial hindsight from the other,' he said. 'The result will be to increase the overall cost of personal injury claims and, I suspect, to provoke a legislative reaction as mounting insurance premiums and pressures on the NHS budget lead to calls to control the costs.'
Sumption said the most likely outcome is likely to be the abolition of the principle of full indemnity and its replacement by a statutory measure of damages with a view to achieving a better balance between public and private interests. This will come through the imposition of value thresholds on personal injury claims, with a view to eliminating small claims.
The other likely development, he said, will be the capping or abolition of certain heads of loss.
'There is a case for abolishing damages for non-pecuniary losses, or at least limiting it to long-term pain and suffering and loss of amenity,' added Sumption. 'There is a case for limiting damages for loss of earnings to the amount necessary to support a reasonable standard of living, rather than the superior standard of living which the richest accident victims might have expected if they had not been injured.'
On a wider point, Sumption questioned whether there really is a 'moral case' for imposing liability in damages on the ground of negligence. He also disputed the idea that the fault principle helps organisations and individuals learn from mistakes and acts as a deterrent to others.
'The whole notion of deterrence assumes that there is a minimum of reflection behind the actor's decisions. Negligence normally consists in the absence of the very processes of reflection which the notion of deterrence assumes,' he said.
Sumption accepted in his speech his was a minority view, albeit it is likely to be shared by insurance firms and many public authorities.
The government has begun incremental change to tort law through the Civil Liability Bill, which would impose a tariff system for RTA damages, but appears to have stopped at low-value claims.
Earlier this year, the National Audit Office recommended looking at damages levels after spending nine months analysing the costs of clinical negiglence claims.