The Criminal Bar Association (CBA) has indicated that an update to proposals for the advocates graduated fee scheme (AGFS) should be expected in the coming weeks as it warns that the system is at 'breaking point'.
In her first weekly update since becoming CBA chair, Angela Rafferty QC said she was 'well aware of the deep concerns' about the proposed new AGFS scheme and would be inviting discussion between members and those who have worked closely on the scheme's detail. The Red Lion Chambers tenant added that she would also be meeting with solicitors' representatives to discuss 'mutual concerns'.
More information will be available after 20 September following a meeting of the CBA's leadership team, she said.
The AGFS, which was last reformed in 2007, pays criminal defence advocates in the Crown court. The Ministry of Justice launched a consultation earlier this year on reforming the way fees are calculated. The consultation is now closed and the MoJ is expected to respond in the autumn.
In a strongly worded message, Rafferty said the overall budget for criminal advocacy was 'far too low' and had been 'repeatedly cut to the bone'.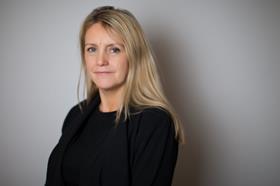 'What we do is essential for the proper functioning of civil society. The system is at breaking point. We are heading into a post-Brexit world with a criminal justice system in crisis. The government should think hard about what it is going to do about this in the public interest,' she added.
The fee scheme is a long-running bone of contention with the criminal bar. Earlier this year a QC was forced to pull out of the race to become the CBA's vice-chair after comments he made in his manifesto about what he said were higher fees paid to litigators - whom he compared to 'postmen'.
Rafferty's post also said one of her priorities this year will be to raise the prestige of youth justice and ensure that properly trained advocates partake and are paid appropriately.
'The youth court deals with extremely serious cases in which vulnerable defendants and witnesses appear regularly. This requires a specialised approach,' she said.
The Bar Standards Board published new guidelines for youth court advocacy as part of measures to improve standards earlier this year while the Solicitors Regulation Authority said it would be asking judges to give feedback on solicitor-advocates in criminal cases, including at youth courts.