Over a year after the Law Commission recommended 63 ways to toughen up enforcement of family financial orders, the government has instructed officials to work with judges and practitioners on measures that do not require changes to primary legislation. However, practitioners are sceptical about how long the reforms will take and whether they will be enough.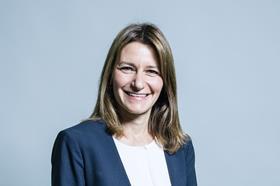 In a letter this week, justice minister Lucy Frazer told law commissioner Professor Nick Hopkins that the government shares the commission's concerns about the current enforcement system. Frazer said the system 'is open to exploitation by those debtors who choose not to comply with a court order' and that 'more should be done to assist those debtors who cannot pay'.
In a 2016 report, the commission said the law in relation to enforcing such orders was too complicated, sometimes ineffective and that orders fairly awarded by the courts were not always complied with. The commission said it can be difficult for parties, particularly those who do not have legal representation, to recover the money they are owed, leading to 'significant hardship' for themselves and their children.
Frazer has asked officials to work with the senior family judiciary, Family Procedure Rule Committee and HM Courts & Tribunals Service to explore recommendations that can be progressed through changes to court rules. She wants to see a 'clear and comprehensive procedural framework for enforcement which is easier for litigants in person and practitioners to navigate'.
These reforms potentially include introducing a 'free-standing comprehensive' enforcement procedure within the Family Procedure Rules 2010 and inviting the family division president to issue a supporting practice direction, streamlining operational processes and introducing new court forms. The types of judge who can deal with enforcement applications could be extended.
However, recommendations that require changes to primary legislation remain up in the air. These include 'coercive orders', which would disqualify defaulting parties from driving or ban them from travelling outside the UK. Frazer said demands on parliamentary time 'currently are significant' and a 'final view' will be taken once the framework has been established.
Practitioners welcomed Frazer's letter, but expressed reservations.
Solicitor John Darnton, a family and matrimonial consultant at London firm Bircham Dyson Bell, said many people do not have the energy or money to embark on further proceedings to get what they are owed. 'Sadly, changing the rules will only be part of the solution. Court closures and other cutbacks mean that progress through the court can often be at a snail's pace.'
Charmaine Hast, a partner at London firm Wedlake Bell, said that the commission's other suggestions, such as obtaining information from third parties about a non-compliant spouse's assets, would result in 'less defiant parties' in the family forum.
Joanna Pratt, head of family at Kent-based Thomson Snell & Passmore, warned that substantive changes 'will probably not happen for some considerable time' given the government took 18 months to respond to the commission's recommendations.