The government's decision to back a new bill empowering tenants to force their landlords to fix hazards that pose a serious threat to their health and safety has been welcomed by the solicitor who helped to draft the legislation. However, the overall law on housing safety is in a 'fragmented and inadequate state', Giles Peaker, a partner at Anthony Gold Solicitors in London, has warned.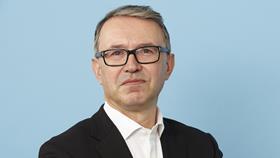 The Homes (Fitness for Human Habitation and Liability for Housing Standards) Bill 2017-19 has its second reading in the House of Commons on Friday. The bill has been sponsored by Karen Buck, Labour MP for Westminster North and chair of the all-party parliamentary group on legal aid.
Housing secretary Sajid Javid announced yesterday that the government will support the bill. Javid said public safety is 'paramount and I am determined to do everything possible to protect tenants. That is why government will support new legislation that requires all landlords to ensure properties are safe and give tenants the right to take legal action if landlords fail in their duties'.
Peaker welcomed the government's support, but found it 'extraordinary' that, in the 21st century, tenants have no right to a safe home. He said: 'Landlord and tenant law gives tenants rights to enforce repairs, but only where something is broken. When faced with problems like inadequate heating, severe condensation and mould, or dangerous stairs without a handrail, tenants can only hope that their council will take steps when they complain. Much of the time, councils fail to do so, and council tenants don't even have this route.'
In yesterday's announcement, Javid said the government has already empowered local authorities to crack down on minority landlords who rent out unsafe or substandard accommodation. Local authorities assess - under the housing health and safety rating system introduced by the Housing Act 2004 - whether a property contains potentially serious risks. Where a property does contain hazards, local authorities have 'strong powers' under the act to force landlords to make necessary improvements.
However, Peaker told the Gazette that some landlords, including social landlords, 'are increasingly working to the bare minimum of their legal obligations, rather than seeing their role as providing a safe home. There is real need for major reform of landlord and tenant law and a corresponding change in attitudes'.
The bill marks a 'big step' in giving tenants an enforceable right to a safe home, he added.