The Supreme Court president has steered close to a live political controversy by citing north Yorkshire court closures in what she called an imaginary scenario of lack of access to justice.
Delivering the Nuffield Foundation's 75th anniversary lecture, Lady Hale said the challenges facing the justice system today 'are too numerous to mention' but singled out the challenges posed by the Legal Aid, Sentencing and Punishment of Offenders Act and court closures in a fictitious but 'not completely unrealistic' family story.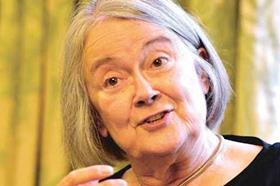 Hale said she comes from Richmond, North Yorkshire, which is next door to Catterick Garrison, the largest army base in the country. 'Imagine, therefore, a young woman married to a soldier who suffers from post-traumatic stress disorder as a result of his experiences in Iraq and Afghanistan. They have three young children. The young mother has no car and no computer, no wider family living nearby and little social support. The young man becomes violent towards her and she fears for the effect upon her children. The social workers tell her that if she cannot protect them from the effect of his violence, they will have to bring care proceedings.'
Hale said the woman needed a way to separate from her husband in the short term and a divorce in the longer term. However, first she needed legal advice and the nearest solicitor is in Richmond. The woman would qualify for legal aid if she can provide evidence of violence. She would need to persuade Richmondshire District Council to rehouse her and her children or or get an occupation order to exclude her husband from the home. Either way, she would need a non-molestation order.
'But where can she bring proceedings?' Hale asked. 'The nearest magistrates' court is in Northallerton, 15 miles from Richmond with a very limited bus service. It is threatened with closure and the transfer of work to Harrogate, 40 miles from Richmond with no obvious way to get there, or Middlesbrough, which involves getting a bus to Darlington and a train from there. The nearest county court is also in Middlesbrough. If she does get legal aid for her anti-molestation application, her partner may not, and she may face being cross-examined by him in person. So she feels defeated by the problems of going for a non-molestation order.'
Hale delivered her speech in May but it was published on the Supreme Court's website today - hours after the Ministry of Justice confirmed that Northallerton Magistrates' Court is one of a further seven courts that will close.
Earlier this year, the House of Commons justice select committee asked the ministry to explain how a travel time to court of three hours and 22 minutes for the 40.5 mile journey from Richmond, which Northallerton Magistrates' Court currently serves, to an alternative site in Harrogate, was calculated.
Although the government is reviewing LASPO, Hale said 'we cannot realistically expect much more than a rearrangement of existing funds'. She suggested 'practical experiments' to help people without a computer or who live in remote areas to access courts online.