A City firm has said it will appeal the High Court's decision to effectively deny it any recompense from a former client with unpaid bills.
In Candey Ltd v Tonstate Group Ltd & Ors, Mr Justice Zacaroli rejected the firm's application for recognition of a lien over shares obtained by Edward Wojakovski. In an earlier judgment from April, the same judge had concluded that on the true construction of a damages based agreement signed between Candey and the client, the firm was entitled to any payment from him only if he recovered something as a result of the underlying litigation with Tonstate Group over a shares dispute.
Although Wojakovski lost most aspects of that litigation, he was permitted to retain some shares, and Candey then contended the success fee under the DBA was triggered upon Wojakovski obtaining 'any benefit'. Zacaroli J found that Candey did obtain a lien over the shares but that its application was defeated because the firm was on notice of a final charging order involving Tonstate, and its rights took priority over Candey's lien. The judge held that even if (contrary to his earlier decision) the DBA gave Candey an enforceable right to payment, Candey was still not entitled to a charging order under section 73 of the Solicitors Act 1974 or any other relief by way of security.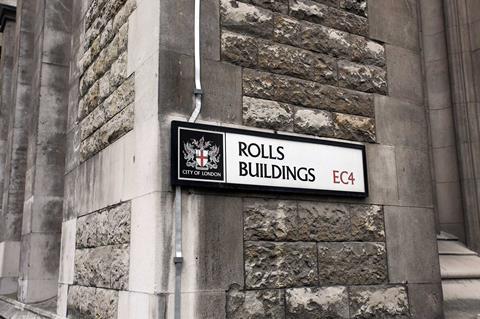 Both judgments deal with the issues concerning solicitors' right to recover fees under DBAs and how to ensure solicitors who take risks for defendant clients get paid. Wojakovsi, whose retained shares are said to be worth £15m, was made bankrupt last October and as a result of the two judgments the firm is unable to recover any fees.
In a statement, Candey said: 'This raises important questions of access to justice as Zacaroli J's judgment means defendant litigants that successfully preserve valuable assets are unable to access funding arrangements available to their claimant opponents.'
Solicitor Shlomo Rechtschaffen, whose firm represented Tonstate Group, said the judge had made it clear that DBAs cannot be used by solicitors acting for defendants. He explained that the latest ruling will now enable its clients to enforce against the remaining shares of Wojakovski.
Rechtschaffen added: 'Zacaroli J has given a judgment offering much needed clarification as to the nature and effect of a solicitor's rights over the fruits of litigation. This decision should be of interest to any solicitors whose clients don't pay their bills: The conclusion is don't delay in applying for a charge over litigation proceeds or someone else (my clients in this case) might get to the assets first.'