More than a year after mooting plans to set up a specialist housing court that could sideline solicitors, the government is seeking evidence on whether there is any merit to its proposal.
The Ministry of Housing, Communities and Local Government today said that a specialist court would provide a single path of redress for landlords and tenants. With housing disputes held in multiple courts and tribunals, the ministry says the process to settle housing disputes can be confusing and deter some of the most vulnerable people from seeking justice.
Other proposals in today's call for evidence include reducing the need for multiple hearings in different courts, transferring certain types of housing cases between the courts and tribunals to ensure cases are resolved quickly, and issuing new guidance to help tenants and landlords navigate the legal system.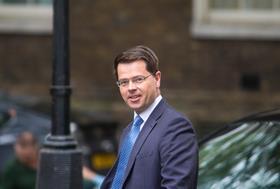 Communities secretary James Brokenshire said: 'Everyone deserves to live in a safe and decent home, and this government is bringing about real change in making renting more secure. This is particularly important for families and vulnerable tenants who live with the fear of suddenly being forced to move, or fear eviction if they complain about problems with their home. It is also important for landlords who, in a minority of cases, struggle to get their property back when they have reason to do so.
'The proposals announced today will help ensure both tenants and landlords can access justice when they need it - creating a fair housing market that works for everyone.'
A housing court was first mooted by the government at last year's Conservative Party Conference. Former housing secretary Sajid Javid told his party that the government would explore whether a specialist court could reduce dependence on legal representation and encourage arbitration.
His comments sparked widespread concern that solicitors would be left out in the cold. The Law Society pointed out that legal advice at an early stage of a housing complaint about the merits of the claim could prevent matters from escalating. The Housing Law Practitioners Association pointed out that the private rental sector was increasingly becoming beset by regulation and technical requirements far beyond the capabilities of the average litigant in person. The Law Centres Network said arbitration might not always be appropriate.
The ministry's call for evidence closes on 22 January.