The director of public prosecutions has told MPs that 'every single' disclosure failure weighs heavily on her - as a review published today suggests disclosure failings have jeopardised many more rape and serious sexual offence cases than Crown Prosecution Service records show.
Earlier this year the CPS announced that senior prosecutors were assessing all cases in England and Wales where someone had been charged with rape or serious sexual assault after a rape trial involving student Liam Allan was abandoned following the discovery of text message evidence that had not been disclosed to the defence. The police and CPS apologised to Allan in January.
The outcome of the review was published today. Chief Crown prosecutors identified 47 cases stopped between 1 January and 13 February this year that had issues with the disclosure of unused material. Only five were recorded on the CPS case management system which were classified 'disclosure issues with CPS or police'.
Members of the House of Commons justice select committee invited Alison Saunders, director of public prosecutions, to acknowledge that the CPS's 'data capture system is not fit for purpose'.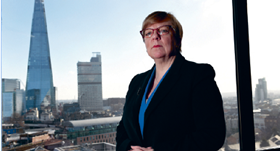 Committee member Alex Chalk MP said: 'How can we have any confidence in the future when you [or your successor] come to us with a whole load of data, "don't worry justice select committee, we only had 20 this year recorded as disclosure failings"... but in fact it could be multiples of 20 because the data capture doesn't work, does it?'
Saunders replied: 'And that's why we're absolutely looking at it again.' The CPS chief explained earlier that prosecutors are asked to pick one of 28 'main' reasons why a case has been stopped.
She said: 'There may have been a disclosure issue but at the same time it may have been that a complainant or a witness has decided not to support the prosecution and we dropped it because of that reason, or because there was something in the material which conflicted with evidence so it's gone down as a "conflict of evidence".' Saunders said 28 reasons are too many to ask prosecutors to choose from. The CPS is reviewing the system to see if a 'more sophisticated but simpler' system is needed.
Saunders agreed with committee chair Bob Neill that the criminal justice system owed victims and people who may have been wrongly charged an apology as a result of disclosure issues.
The DPP said: 'As I said before, I feel every single failure. It is not something that we want. We have been very clear about where our failings are, we will apologise for those. And what I hope is that the initiatives we have in place will make a difference.'
Latest initiatives include a process where the disclosure officer and prosecutor agree, at the pre-charge stage, reasonable lines of enquiry. The CPS is also conducting disclosure-themed individual quality assurance reviews.