Parole decisions are expected to become more transparent after the High Court today quashed a decision to release 'black cab rapist' John Worboys (now known as John Radford). Parole Board chair Nick Hardwick, who has long advocated for greater transparency in the parole system, has also resigned after the justice secretary told him he thought Hardwick's position was untenable.
Sir Brian Leveson, president of the Queen's Bench Division, Mr Justice Jay and Mr Justice Garnham, in DSD and NBV & Ors v The Parole Board of England and Wales & Ors and John Radford, ordered Worboys's case to be remitted back to the Parole Board for a fresh determination before a different panel. The court also ruled that rule 25 (1) of the Parole Board Rules 2016, which states that information about proceedings cannot be made public, is unlawful. The court said it will be for the justice secretary to decide how the rule should be 'reformulated'.
Law firm Birnberg Peirce acted for victims DSD and NBV. Following the ruling, solicitor Harriet Wistrich said: 'If it had not been for the determination of my two clients to hold the police to account, they would not have been in such a strong position to challenge the Parole Board decision.'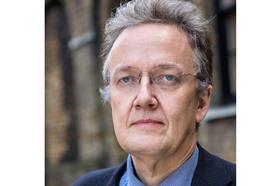 The case 'from start to finish has illustrated the weakness of our criminal justice system to tackle serious sexual offending', Wistrich said, including the justice secretary's failure 'to ensure the Parole Board had all the necessary and relevant evidence'.
In his resignation letter, Hardwick said he was 'very pleased' that the court declared that the rule prohibiting the Parole Board from explaining its decisions should go. Hardwick said he had been 'clear throughout the legal processes that followed the decision in the Worboys case that I welcomed the scrutiny to which it was subject. I instructed that there should be no procedural moves to prevent such scrutiny, as the judgment indicated could have been made, and that our disclosure of material relating to the case should be as full as possible'.
Hardwick continued: 'You told me that you thought my position was untenable. I had no role in the decision of the panel in the case and believe I am capable of leading the Parole Board through the changes, many of which I have advocated, that will now be necessary. I am sorry for the mistakes that were made in this case but I have always made it clear that I will support the members and staff of the board in the very difficult individual decisions they make and I will accept accountability for the work of the board. I will not pass the buck to those who work under me. In these circumstances I inform you of my decision to resign with immediate effect.'