Personal injury lawyers have warned that the UK government's decision to ditch a European ruling on private land vehicles risks sacrificing the rights of injured people 'in the name of Brexit'.
The Association of Personal Injury Lawyers responded after the government's decision to scrap the Vnuk ruling, which required compulsory insurance for vehicles used on private land. This includes vehicles such as tractors, quad bikes and off-road motorcycles.
Introducing the change, transport secretary Grant Shapps MP said it would save every British driver an estimated £50 in their annual insurance premium. He cited the decision to scrap Vnuk as reiterating the benefits of leaving the European Union, as the country takes back control of its laws and regulations.
But APIL said that Brexit and the promise of insurances savings had been used as an 'excuse once again for dismissing the needs of injured people'.
Sam Elsby, president of the organisation, said: 'These vehicles can cause serious injuries, or worse, and their drivers must be insured to use them. Paying insurance premiums is both an incentive to drive safely, and a way to ensure injured people can receive proper compensation to help put their lives back on track.'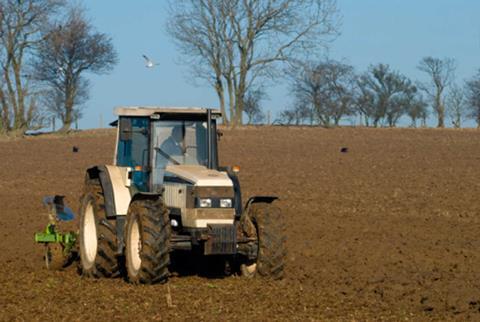 He pointed out that someone seriously injured will still require the same treatment, except now that cost will be met by the NHS rather than insurers.
Following the Brexit vote in 2016, the department for transport consulted on whether to retain the law established by the European Court of Justice in the case of Vnuk v Triglav. The majority of respondents expressed concerns about the Vnuk judgment, although most were from insurance firms or organisations in the motor industry.
Responding to the government's scrapping of the Vnuk law. Glyn Thompson, head of the motor sector focus team at the Forum of Insurance Lawyers and technical lead for motor at Weightmans, said motorists and insurers will be 'delighted' at the news.
Thompson added: 'The Road Traffic Act has only ever compelled the need for insurance on roads and other public places and it seems that position will now persist.
'Expanding not only the need for insurance to private land but, inherently, the types of vehicles requiring insurance - to include vehicles such as those used in motor sport – Vnuk threatened the very existence of that industry.'
Announcing the decision, Shapps said: 'We have always disagreed with this over-the-top law that would only do one thing – hit the pockets of hard-working people up and down the country with an unnecessary hike in their car insurance.'