The issue of how to punish solicitors' lack of integrity – versus how we deal with their lack of honesty – has reared its head again in a High Court appeal.
In a solicitor's appeal against his suspension, Mr Justice Mostyn described the 'paradox' of treating lack of integrity more leniently than dishonesty – despite the courts in recent years stressing the higher importance of integrity in a professional setting.
Abimbola Adetoye was suspended from practice last year by the Solicitors Disciplinary Tribunal after four findings of acting without integrity.
In Adetoye v The Solicitors Regulation Authority, the London solicitor appealed the sanction in the High Court, arguing the tribunal made an error in not explicitly considering the availability of a restriction order.
Mostyn J took a different view, ruling that where integrity had been found lacking the starting point for sanctions should be suspension.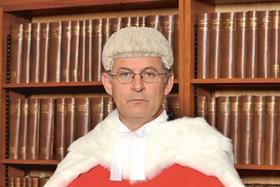 'A tribunal can work its way downwards from suspension if there are exceptional mitigating factors but suspension is where it should start,' he added. He dismissed the solicitor's appeal.
Mostyn J's judgment had earlier reopened discussion about how the solicitors profession should penalise individuals found to have acted without integrity – and in particular why this offence does not merit the same strike-off sanction as is assumed when someone is dishonest.
The judge noted that Sir Brian Leveson in Williams v SRA said there was a 'real difference' between the base standard of honesty and the professional standard of integrity.
Lord Justice Jackson, in Wingate & Anor v The Solicitors Regulation Authority, concluded integrity involved adhering to ethical and professional standards and was 'more than mere honesty'.
Mostyn J said it was difficult to understand why in a professional misconduct case only dishonest is regarded as automatically worthy of strike-off. 'If integrity denotes a higher moral standard than honesty, then it must surely follow that want of integrity is baser conduct than common-or-garden dishonesty,' he said. 'But the sanctions they respectively attract do not reflect this hierarchy of turpitude.'
He added: 'I have to regard acting without integrity as involving greater moral turpitude than mere dishonesty but, paradoxically, the former will generally attract a lesser sentence than the latter.'