A High Court judge has admitted there is little more he can do to stop litigation opponents engaging in the kind of aggressive tactics supposed to be consigned to history.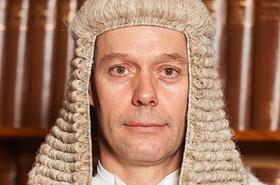 In Bates v Post Office Limited, The Honourable Mr Justice Fraser said the conduct of the group litigation order has led to 'constant interlocutory strife', criticising what he called 'an extraordinarily narrow-minded approach'.
The judge's rebuke came less than a year after he warned the same parties of 'draconian' costs sanctions if they continued to refuse to cooperate.
Fraser J admitted these comments 'must have fallen on deaf ears' for some of those involved in the case, as the parties continued to engage in what he called 'extremely aggressive litigation tactics' in the proceedings.
'The legal advisers for the parties regularly give the appearance of taking turns to outdo their opponents in terms of lack of cooperation,' said the judge. 'Behaviour from an earlier era, before the overriding objective emerged to govern all civil litigation, has appeared to become almost the norm, at least from time to time.'
On the aggressive tactics, he added: 'This simply must stop. It is both very expensive, and entirely counter-productive, to resolution of what is so far an intractable dispute… there is a limit to what the court can do other than, yet again, to exhort the parties to remind themselves - daily, if necessary - of what the overriding objective requires.'
The judge explained that costs in the dispute between the Post Office and around 600 former sub-postmasters or their equivalent have now reached more than £10m.
This was the 10th separate interlocutory hearing in a 12-month period, this time concerning an application from the defendant to strike out passages of evidence contained in six witness statements lodged by the claimants.
This application alone had an agreed bundle of authorities numbering 25 different judgments, 85 pages of total skeleton arguments, and a hearing bundle containing 62 letters passing between the solicitors for the parties.
The judge noted pointedly that resolving the many issues in the group litigation was 'likely to take some time'.
On this application, the defendant brought up five main areas of complaint, including that the evidence was subjective and related to a period after the relevant time.
The judge stated he should only strike out witness statements where it was plain that the evidence would never be relevant or sufficiently helpful, which was likely to be a 'heavy burden'. The defendant, he ultimately ruled, did not discharge that burden in this case.
The application, Fraser J said, was an attempt to 'hollow out' the lead claimants' case but was 'rather puzzling'. He added that the background to the application was the defendant 'simply attempting to restrict evidence for public relations reasons', which was not a matter for the court.
The application was dismissed.