The High Court has ruled out giving a litigant in person a free hard copy of the bundle prepared for two forthcoming trials, with the judge noting that parties do not necessarily need to have equal resources.
His Honour Judge Paul Matthews opted against varying the order of Mr Justice Marcus Smith in Axnoller Events Ltd v Brake & Anor despite the applicant saying they had since lost their representation and needed access to a hard copy. The case is the latest example of the court declining to make special concessions for people entering litigation without a lawyer.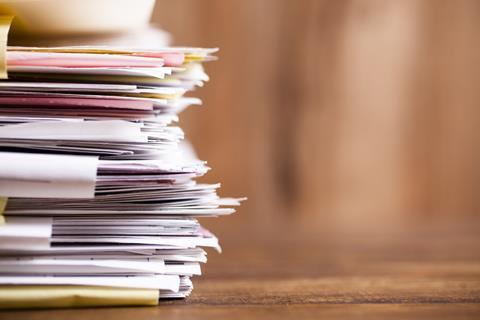 The order made earlier this year, ahead of two trials of eviction claims, had stated there should be a single combined bundle for the proceedings and that one of the parties (referred to as the Guy Parties) should provide an electronic copy.
The opposing party confirmed earlier this month they were acting in person. Their former solicitors had not provided a hard copy of the bundle before they ceased to act, and the Guy Parties had declined to supply it unless they were reimbursed for the copying and courier charges.
The applicants asked to vary the order and pleaded that they did not have the funds to pay for a hard copy, adding they were already at a massive disadvantage as a litigant in person and needed a physical bundle. Last week a hard copy was sent by the Guy Parties' solicitors but with an invoice for the cost.
Matthews HHJ said there was no need for a supply of a hard copy of the bundle, and that ceasing to be represented was not of itself a sufficient reason to revisit orders. Even if a litigant in person could not afford a hard copy, that would not justify a variation of the order.
'Some expenditure by each of the parties is unavoidable. Equipping yourself with the necessary papers for the trial process is part of that,' said the judge. 'The reference in CPR rule 1.1(2)(a) to "equal footing" does not mean that litigation cannot take place unless all parties have equal resources.'
He added that the European Convention on Human Rights did not require that a copy of the trial bundle be supplied, and in any case the parties had access to an electronic copy. The judge ruled that the order should remain, and if any litigant wanted a hard copy from Guy Parties' solicitors, there was no reason why they should not charge for it.