A county court judge who jailed a litigant for contacting his lawyers overnight in the midst of cross-examination gave a 'case study' in how not to deal with contempt, the Court of Appeal has said.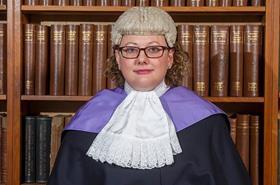 In Hughes Jarvis Ltd v Searle & Anor, the court today criticised Her Honour Judge Melissa Clarke for the remand decision and opted to restart a claim that she had struck out because of the contempt.
The judge, who had been sitting at Oxford County Court, acted swiftly after claimant Neil Jarvis contravened her warning not to communicate with any third party, including his legal advisers, mid-way through his cross-examination.
Jarvis sent a number of emails overnight to his solicitors and counsel, which were not read, and spoke to a third party, before his cross-examination continued the following day. Once details of his activities were discovered, he was remanded in custody overnight and his claim (and his defence to a counterclaim) struck out the next day, with costs ordered on an indemnity basis.
Sitting in the Court of Appeal, Lord Justice Leggatt said the action to remand Jarvis in custody was a 'misuse of judicial power'. He said the judge's purpose had been to punish rather than, as she stated, to prevent the risk of further harm to the fairness of the case.
Leggatt LJ said the judge was required to take a 'measured approach' in the circumstances, but this was not adopted here.
The court heard that Jarvis's counsel had persistently said to the judge it would not be possible for her client to obtain criminal legal assistance immediately and that his imprisonment was not necessary.
He was remanded overnight even though the judge had yet to hear any submissions about the appropriate sentence or any explanation or analysis of what had happened.
Lord Justice Patten said the judge's conclusion on committal was 'both unjustified and wrong'. The court heard that the judge had made no explicit order to prevent Jarvis discussing his evidence and had not spelt out the consequences of any breach.
It was clear, Patten LJ, said, that the judge had no jurisdiction to deal with the alleged contempt except as a breach of an order of the County Court, which had not been made.
The judge 'completely lost sight' of the principles guiding contempt allegations, and Jarvis's committal to prison overnight was 'particularly unfortunate and a completely disproportionate reaction'.
The judge had accepted the sending of emails had not affected the trial but the contact with a third party was treated differently, and had 'infected' his evidence to prevent a fair trial.
Patten LJ said in striking out the claim and counterclaim, the judge 'completely overreacted and made an order which cannot be justified'.
The claim and counterclaim will be transferred to the Central London County Court for directions before a new trial.