International courts and arbitral tribunals need a 'breathing space' if they are not to be overwhelmed by a wave of commercial cases due to the pandemic, a group of senior retired judges said today.
Former Supreme Court president Lord Neuberger warned this morning that a headlong rush into litigation could create uncertainty and risk. 'The legal world has a duty to the rest of the world to prepare itself,' he told the BBC Today programme. The best policy as the economy begins to reopen is to encourage parties to negotiate rather than focus on their contractual rights, which in any event are going to be uncertain.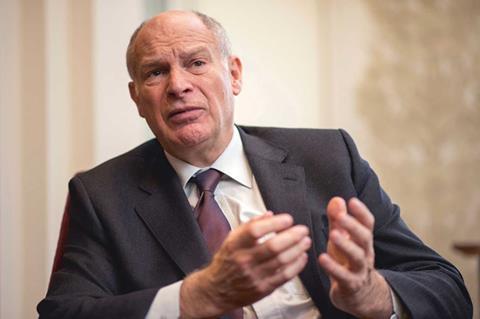 Lord Neuberger was introducing the 'breathing space' project set up by the British Institute of International and Comparative Law, an independent charity. In a 'concept note' the institute notes that, while most contracts have provisions dealing with unexpected events, and the law has principles to cover this – no one anticipated the disruptive effect of Covid 19.
It quotes Lord Phillips, another former Supreme Court president, as saying 'parties should consider mediation, and conciliation should be encouraged at an early stage of legal proceedings'.
As part of this, there should be careful consideration of how the substantive law applies in this novel situation. Sir William Blair, a former Judge of the London Commercial Court, stressed that 'new thinking is going to be required if the law is to play its full part in getting international commerce back on its feet - within the principle of legal certainty, space need to be found for renegotiation, and if the contract is no longer viable, equitable solutions'.
In doing so it is important to look at how other legal systems deal with the same issues. This will provide the legal certainty which has underpinned international commerce, and will be needed to underpin the recovery. According to Sir David Edward, a former Judge of the European Court of Justice, 'the law cannot insist that parties' contracts must continue as if nothing has happened, or simply declare that frustration has brought them to an end. If commercial life is to go on, a rational and equitable solution must be found.'
Commercial litigators reacted with scepticism to the 'breathing space' proposal. Jonathan Compton, partner at southeast firm DMH Stallard described it as misconceived. 'His lordship's argument will tend to be taken advantage of by companies who will pray in aid the article written by him to justify late payment when they in fact have the means to pay. The result may be to encourage litigation rather than to discourage it.'
*The Law Society is keeping the coronavirus situation under review and monitoring the advice it receives from the Foreign & Commonwealth Office and Public Health England.