A council has been ordered to apologise and pay a total of £4,170 in compensation to a homeless family which challenged their unlawful eviction with the help of a law student.
The Local Government & Social Care Ombudsman ruled that the family should not have been forcibly evicted at short notice from temporary accommodation arranged by Maidstone Borough Council.
The ombudsman said that, following allegations about minor breaches of the tenancy agreement, the private landlord evicted the family and told them to pack immediately. During the eviction process, the landlord moved the family's belongings outside and prevented them from getting in to the flat - including for young children to use the toilet. The ombudsman's investigation found faults with the way the council handled the family's situation.
Michael King, ombudsman, said the council 'sided with the landlord and allowed him to unlawfully evict this family with little notice, without hearing the family's point of view. The council has told me it could not prevent the landlord from evicting the family. But it is not acceptable for the council to simply have terms dictated to them by their suppliers which then contravene the law'.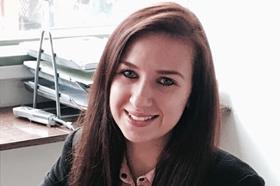 Kent Law School student Samantha Harris, working with Kent Law Clinic solicitor Vivien Gambling, filed a written complaint about the family's treatment, which the law school says began when they applied for housing in Maidstone.
Harris said: 'When the family came to see us, the mother was very tearful and it was clear the whole family was still deeply affected by the events that took place.'
The ombudsman states that the family claimed homelessness at the council in March 2015 and applied for housing. They were left waiting in a car park in the cold 'for a number of hours' while the council's out-of-hours service found them accommodation.
In a statement to the Gazette, councillor Fran Wilson, leader of Maidstone Borough Council, said: 'This is an extremely complex case and we are considering this report and its findings. It is disappointing that we are found to be at fault and it will be discussed at our full council meeting on 6 December where a decision will be made about what action needs to be taken.'
From April, the Homelessness Reduction Act 2017 will place wider duties on local authorities to help people at risk of becoming homeless. Gambling said: 'There needs to be not only more affordable accommodation available but also a more sympathetic approach towards vulnerable homeless people if the act is to live up to its name.'
Harris has since graduated with a first class degree.
Update: Following a full council meeting on 6 December, Maidstone Borough Council agreed to pay Mr and Mrs A £550 for the cost of bed and breakfast from 6 to 13 July 2015 and pay Mr and Mr A's removal storage costs of £370.