The outgoing lord chief justice has called for action to reverse a decline in the number of solicitors applying for judicial posts. In his last annual report, published today, Lord Judge says 'it is a matter of concern' that there has been a decrease in the proportion of successful candidates with a professional background of solicitor.
Currently, 37% of judges in the court system are solicitors. However in the last three years, solicitor applications have fallen in both courts and tribunals selection exercises, he says, while at the same time, the proportion of barristers applying has increased. 'This area deserves attention.'
The report also sounds a warning over the demographic make-up of the bench. 'It remains a concern that the bench, particularly at the higher levels, does not have a broader representation of women, and men and women from minority ethnic communities.'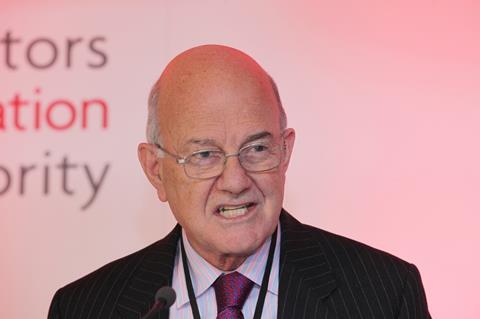 Judge also uses the report to warn of the impact of judicial pension reforms, which he says may threaten the ability to recruit, retain and motivate sufficient high quality people to the judiciary.
Noting that a growing gap between the earnings of senior barristers and solicitors and senior judges, he says the reduction in pension benefits is 'significant, and this may deter some from applying to the bench, especially at more senior levels'.
Overall, he describes the scale of change facing the judiciary as 'unprecedented' following recent reforms.
'The responsibility of many judges is no longer confined to presiding over trials and hearings, and reaching conclusions on the issues before them, but in addition to their commitment sitting in court they are directly involved, and lead on what are sometimes described as "administrative" duties.'
However he says the relationship between the executive and judiciary is 'productive and positive'.
Judge's successor, Sir John Thomas, will be sworn in on 1 October.