The Law Commission received one of the biggest postbags of responses after asking whether leasehold law needed to be reformed, the Gazette has learned. However, the independent body tasked with reviewing legislation has warned frustrated leaseholders that they are unlikely to see reforms in 2019.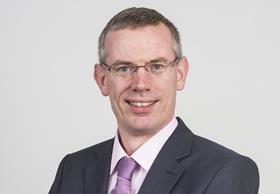 The commission is currently consulting on reforming leasehold enfranchisement, which gives leaseholders the right to extend their lease or purchase the freehold in certain circumstances. Professor Nick Hopkins, a law commissioner, told a consultation event at the Ministry of Justice's London headquarters yesterday evening that many difficuties 'come back' to certain features of a lease - that it is an 'inherently wasting asset' and that 'at some point it goes back to the freeholder or you have to pay to extend the lease or pay to buy the freehold, and that costs money. People feel they are buying their home twice as a result'. Other 'recurring' concerns include a lack of autonomy.
Hopkins said the commission has been asked by the government to 'tick the scales in favour of leaseholders. It's a political decision made by government informing the work we're doing on residential leasehold. We've been asked to make enfranchisement easier, quicker and more cost effective. We've been asked to simplify legislation to look at how we can improve access to enfranchisement'.
The commission's enfranchisement proposals are outlined in a 568-page document. Hopkins told the event that the commission has 'undertaken a root-and-branch review of all aspects of enfranchisement law. We're not simply tinkering around the edges of what's there. We wish that paper was short and not have to ask so many questions. But looking at an area of law that has developed over 50 years - for us to provide a replacement that's robust and accepted through parliament we have to provide something that's considered all of the issues and addressed all the criticisms of the law'.
During three rounds of questions at the end of the event, attendees asked about a 25% non-residential rule to qualify for collective enfranchisement, the impact of potential upward extensions on property values, leaseholder compensation when a developer has been negligent, and the risk of 'political backlash' to any reforms.
The commisscommissicconsultation closes on 7 January. Leaseholders were told that the commission is working to an 'accelerated timetable' and will publish its report next year. However, they were warned that the parliamentary process to pass legislation takes at least four months and that parliament 'is under certain other pressures at the moment. You're not going to see a Leasehold Reform Act 2019'.
However, leasehold reform appears to be high on the government's agenda. Last year it announced a crackdown on unfair leasehold practices. The Ministry of Housing, Communities and Local Government's consultation on implementing reforms to the leasehold system closed on Monday.
The Gazette has also learned that the commission is exploring management rights, and the ability for leaseholders to acquire the rights to manage a building even if they don't own the freehold. A consultation paper could be published next year.