A ruling from the Court of Appeal underlines the power of judges to dismiss late applications for adjournments which were not properly made.
In Alexander v Willow Court Management Company (1985) Ltd, Lady Justice Rafferty (pictured) dismissed a challenge from a former litigant in person who wanted her hearing moved.
The judge endorsed a ruling in the lower court which stated that 'sending an email 24 hours beforehand and simply not turning up is not sufficient'.
The appellant, the court heard, had been present during a hearing in Watford in May 2017 where her case was listed for 4 July 2017 in Oxford.
On 14 June, she wrote to the Watford court asking that the case be heard either there or in London on medical grounds, enclosing a letter from her GP. She also asked for the hearing to be moved to the end of July to give her time to prepare her case. That letter was stamped as received at Oxford on 28 June.
On 3 July, a day before her hearing, she wrote to the court at Oxford repeating her request for an adjournment with the same GP's letter, saying she had been advised not to travel on her own due to ill health.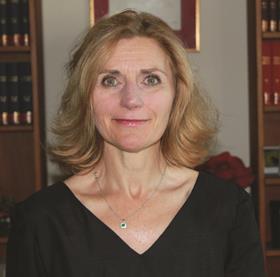 Two emails with similar assertions followed shortly thereafter, along with her explanation that given the lack of a reply to her June letter, she had assumed – wrongly - the court had agreed to her request.
At the 4 July hearing, Judge Clarke concluded in Alexander's absence that she had made no application to adjourn, had sent no one to represent her, and had not supplied medical evidence to explain why she was unable to travel to Oxford. The judge described sending an email 24 hours before a hearing and simply not turning up as insufficient.
The appeal court heard that Alexander, who had secured representation by the time of her appeal, criticised the judge for failing to consider an adjournment and for insufficient consideration of the overriding objective.
But Lady Justice Rafferty said the appellant faced 'insuperable difficulties' in advancing her case, not least because the 14 June letter did not seek an adjournment but a change of venue, and because the GP's letter did not explain why she could not be present in Oxford.
In subsequent emails, she said, no proper grounds for an adjournment were provided. In any case, Judge Clarke enjoyed a 'wide discretion' to make a case management decision.