Despite government plans to steer disputes into mediation, take-up has been slow
The government is introducing measures which it says will take pressure off the courts and tribunals, and in the case of family law disputes fill the gap left by cuts to legal aid. But many practitioners say the policies have not been properly thought through – and may actually hinder the use of mediation.
Mediation – a practice that goes back to ancient Greece – has a real enthusiast in justice minister Lord McNally. As McNally tells the Gazette: 'Mediation is usually quicker and cheaper than costly and stressful court battles, and regularly produces better outcomes that people are willing to stick with – and we are determined to make sure more and more people make use of the excellent services available.'
The most authoritative report on family mediation, by the National Audit Office in 2007, backed this view, concluding 'there is scope to improve value for money achieved from the legal aid budget through increasing the take-up of mediation'.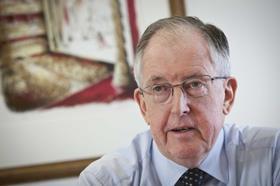 McNally adds: 'Millions of pounds of legal aid funding has also been made available to cover the cost of family mediation and we are changing the law so that, in future, anyone considering court action will be legally obliged to attend a mediation information meeting and consider whether this would be a better approach.'
On 1 April, as legal aid was withdrawn from some 255,000 private family law cases under the Legal Aid, Sentencing and Punishment of Offenders Act 2012 (LASPO), an extra £10m was allocated to mediation. This brings the total amount to meet the needs of divorcing or separating couples that are eligible to legal aid to about £25m this year. This follows the introduction in April 2011 of the pre-application protocol, under which privately paying clients are expected, but not legally obliged, to attend a mediation information and assessment meeting (MIAM) before a court application can be issued in relation to children or financial issues. Next year, through the Children and Families Bill, currently progressing through parliament, MIAMs will become compulsory – as they have been for publicly funded couples since 2000.
This raft of measures should have led to a boom in family mediation. Yet, despite the additional public funds, it fell dramatically in April, May and June. Mediator providers with a legal aid contract have seen their monthly income fall by as much as two-thirds since LASPO came into force, according to Robin ap Cynan, the Law Society's representative on the Family Mediation Council (FMC). Ap Cynan, a full-time mediator for more than a decade, warns: 'There will be mediator services which will go out of business.'
Doublespeak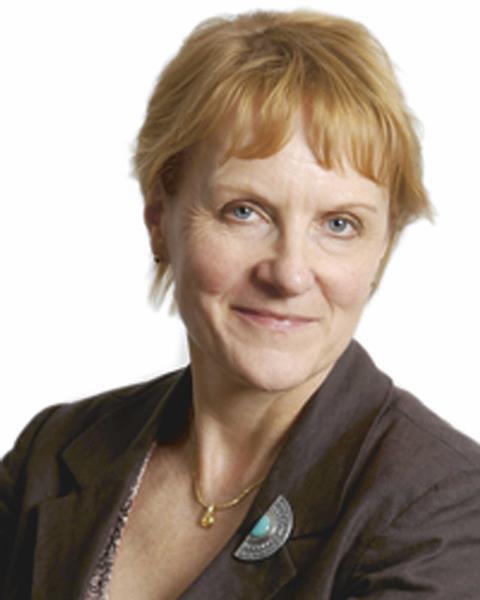 Mary Banham-Hall, founder of Focus Mediation, says: 'At the moment levels of mediation are falling, owing to the perverse outcomes of government policies combined with the end of legal aid referrals.'
Banham-Hall, a family solicitor and mediator, adds: 'I personally find the present situation "Orwellian" in the proper sense of the word. Policy and actions don't correspond, they are opposite, so we have "doublespeak".'
The loss of legal aid for most private law family clients, Banham-Hall explains, has led to the end of the 'funding code referral', whereby those requiring legal aid for litigation in family law cases (subject to exceptions) had to attend a meeting with a mediator to consider mediation. When this was introduced in 2000, the number of mediations rose almost overnight, from 800 a year to 14,500. In the year to 31 March 2013, more than 30,000 couples attended publicly funded MIAMs, resulting in over 13,500 mediations. Around two-thirds of those starting mediation reached an agreement without entering the court system.
The sharp drop in referrals to family mediation services in recent months has led to an equally steep fall in work levels and fees received from the Legal Aid Agency. The rules for eligibility to legal aid for family mediation have also been tightened, and this has further cut the income of mediation services. Banham-Hall's Focus Mediation is only 30% legal aid and so the impact has not been as serious as for others.
Beverly Sayers, chair of the Family Mediators Association (FMA), and director and owner of Family Mediation Manchester, one of the largest legal aid mediation providers in the country, says mediation income fell by as much as 75% in April following the introduction of LASPO.
Furthermore, the government has been criticised for doing a poor job of advertising mediation. Ap Cynan says: 'There seems to be no publicity from the MoJ or from the Legal Aid Agency informing the public that there is still legal aid available for mediation. There is also a bite-size chunk of legal aid to fund solicitors to do the follow-up advice around the outcome of mediation.' And when one party is legally aided and the other is not, mediation is available free of charge to both.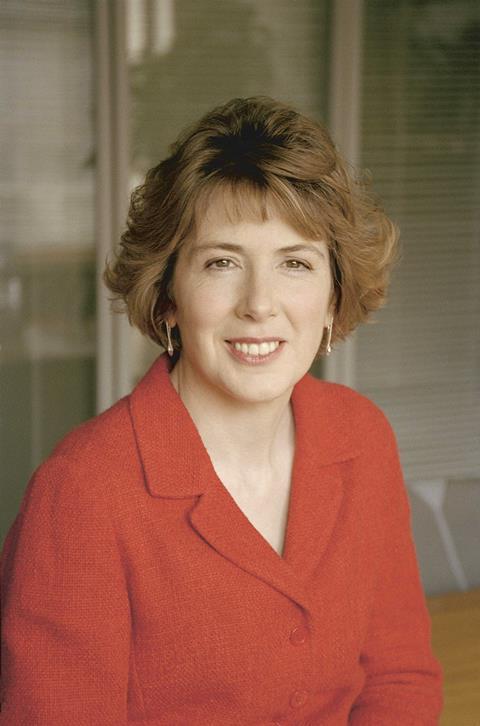 Jane Craig, head of family law at Manches, adds: 'There has been so much publicity about the removal of legal aid for family proceedings that clients are assuming that that applies to mediation as well, even though it doesn't.'
The sum total of MoJ publicity appears to be a short animated video highlighting the benefits of mediation – and the availability of legal aid, subject to eligibility – on YouTube.
MIAM or AIM?
The loss of business from publicly funded couples is not the only problem family mediators face. For just over two years, privately paying clients have been expected to attend a MIAM.
Ap Cynan says the wording 'expected' has created uncertainty. It is taken to mean attendance is not compulsory – in contrast to publicly funded couples – and the vast majority do not attend or file an FM1 form, which confirms attendance or gives the reasons for a no-show, and needs to be filed with any application made to the court.
Craig notes: 'It is a matter of great regret that the courts are not encouraging parties to engage in mediation. They are not questioning people when they haven't attended a MIAM, and they are doing clients a disservice.' One reason for this may be fears that this would raise human rights concerns and access to justice issues, she explains.
The Children and Families Bill will change this, making MIAMs compulsory for all couples. But it is unlikely to be passed before next spring at the earliest. 'For mediation services that are now struggling, that can't come too soon,' says ap Cynan, 'but if they can't survive until April 2014, who is going to be delivering MIAMs at that point?'
Banham-Hall was among the speakers at the FMA Annual Conference in June, when the issue was discussed. The FMA, a member of the FMC, has set up an e-group of family mediation providers with a legal aid contract (now extended to include all FMC members) to share workflow and cashflow information since the introduction of LASPO. The evidence was to be collated and sent, by the end of July, to the MoJ and Legal Aid Agency, with suggestions to avoid the looming crisis.
One suggestion is to 'firm up' the procedure to ensure that courts comply with the pre-action protocol, and that only properly qualified and accredited mediators are permitted to conduct MIAMs. 'There is a significant proportion of the legal fraternity or sorority who would actually prefer to refer to mediators who can't convert MIAMs to active mediations,' says Banham-Hall. This sounds like lawyers serving themselves, but this won't necessarily be the case. Clients are 'terrified' of seeing a solicitor because of the costs, and this means lawyers are losing out, she argues. 'By working in parallel with mediators, lawyers advise clients in the beginning, during the mediation and at the end. The client gets an affordable bill, and lawyers would price themselves back into the market.' And, it should be added, preserving that all-important client relationship.
For outcomes to be fair to both clients, you need to have the mediator, but you also need the lawyers

Jane Craig, Manches
Craig also believes in mediators and lawyers working together, but she is concerned that the demise of legal aid for most finance matters in private family law cases (unless there is specific evidence of domestic violence or child protection) is creating some real access to justice issues.
'For outcomes to be fair to both clients, certainly in relation to finance matters, you need to have the mediator, but you also need the lawyers who will give clients guidance about what is practicable and workable, what the courts will do, and also make sure that people don't agree something that would be even more disadvantageous to the more vulnerable party,' she says.
Other changes practitioners would like to see include the MIAM being made available early in the process, rather than immediately before issuing a court application, when battle lines may have already been drawn. Resolution, who represents around 1,280 family mediators, is lobbying the government to consider this, and to ensure attendance of the meeting will be compulsory, not just for applicants but for respondents too.
Chair Liz Edwards says Resolution is also campaigning for the government to change the name of MIAM to AIM (assessment and information meetings) to reflect the availability to divorcing and separating couples of other options, including collaborative law and arbitration, meeting with a financial adviser and attending parenting workshops.
In answer to some of the concerns of mediators, McNally told the Gazette: 'More than 90,000 people have successfully used legal aid-funded mediation to settle family issues in the past five years, and we are continuing to work hard with mediation providers and advice services to ensure more people are advised about alternatives to court.'
Regulation
There is currently no regulation of family mediation – and no official figures on the numbers of qualified family mediators. Following David Norgrove's 2011 Family Justice Review, the FMC commissioned its own internal review led by Professor John McEldowney, who concluded in a report published last year that: 'A clear plan must be developed to maintain and reinforce standards of competence and to ensure the effective regulation of mediation as numbers of mediators increase.'
One recommendation is that privately funded mediation should adopt similar standards to those prescribed for publicly funded mediation. Currently, only practitioners mediating with legally aided clients must undertake a competence assessment procedure with either the FMC or the Law Society.
Ap Cynan says while there is 'no huge experience of negligent or inappropriate family mediation, there should be some light-touch regulation of mediation, but the difficulty is who defines "lightness of touch". Mediation is a young profession and there is not a great deal of money coming in to mediators.'
Most mediators would object to forking out what solicitors pay annually for their practising certificate. Ap Cynan says it already costs at least £500-£800 a year to be a mediator. This includes the annual membership to bodies such as the ADR Group, the FMA or Resolution, the cost of professional indemnity, and an annual minimum of 10 hours' training with a yearly appraisal by a professional practice supervisor.
Workplace
The use of mediation in the workplace presents a more positive picture. More than half of organisations employing an average of 2,000 people reported using mediation, according to the latest survey report by the Chartered Institute of Personnel and Development (CIPD).
Growth and increased awareness of mediation has been prompted by the Gibbons review of employment dispute resolution in 2007, and the updated Acas Code of Practice on Discipline and Grievance, which encourages mediation, explains Anna Shields, director of workplace mediation service provider Consensio. 'At Consensio we have seen our business income double in the last year. But while the public sector and large businesses have been early adopters, small and medium-sized enterprises have been lagging behind, Shields argues.
As part of the government's wider employment law reform, the Department for Business, Innovation and Skills (BIS) has awarded a £100,000 contract to Consensio to train 37 employees from 30 SMEs in Manchester and Cambridge, to form networks of trained mediators who will provide mediation to other SMEs within their respective network. The one-year pilot scheme, which launched in April, aims to give SMEs and micro companies access to mediation 'in a low-risk, low-cost way so that they can experience and have confidence in mediation', says BIS.
'BIS wanted to target SMEs in particular because it saw there were barriers such as cost and lack of awareness, Shields says. This is important as SMEs account for over 99% of the 4.8 million businesses in the UK.
Mike Emmott, employee relations adviser at the CIPD, says: 'Although tribunals are expensive for employers in terms of management, time and legal costs, and possibly compensation, a lot of that doesn't appear until further down the track, once the claim has been made.'
Conversely, he says, with workplace mediation employers potentially face 'upfront costs', particularly if they wish to set up an in-house mediation scheme instead of relying on external mediators, or a mixture of both, training staff such as managers and HR in mediation techniques, ensuring that whoever is mediating remains independent. Emmott maintains that mediation is 'a product that many employers do not understand'.
However, there can be benefits to employers and employees. Relationship breakdowns, bullying and harassment, and discrimination issues are regarded as most suitable for mediation.
'Litigation in those circumstances can be quite a blunt instrument,' explains David Widdowson, employment partner at Abbiss Cadres, and a CEDR-accredited mediator. 'All you can get is payment of money, whereas in mediation the range of outcomes is infinite,' he says. Another benefit of mediation is that it is confidential and cheaper than litigation. A few days in court can cost tens of thousands of pounds, says Widdowson. Employment tribunal claims are time-consuming with additional 'hidden costs' such as sickness absence, re-recruitment and retraining costs, as well as lower staff morale.
An experienced mediator would typically charge between £4,000-£6,000 for the equivalent of two days' work – which includes preparation, the mediation day and any follow-up. Over 70% of cases settle on the day, with another 20% settling shortly thereafter, according to CEDR.
Mediation is actively considered in 50-60% of contentious cases Widdowson deals with, and of the cases that have gone to mediation, more than 80% reach a conclusion. 'Mediation has got quite a high success rate,' he says.
According to Andy Rogers, associate director of CEDR, fewer than three in 1,000 commercial mediation settlement agreements, which include those involving work-related disputes, are challenged in court. 'This shows how well the process is working. It's because mediation gets both sides to come to an agreement, which they can accept.'
Caroline Sheridan, an employment and workplace mediator at CEDR, adds: 'Cases are coming through much more regularly now and I see this as continuing upward.' This will partly be underpinned by the Early Conciliation (EC) process – to be introduced in early 2014 via the Enterprise and Regulatory Reform Act 2013 – making it mandatory to contact Acas (Advisory, Conciliation and Arbitration Service)before making a claim to an employment tribunal. Acas will then offer the parties the opportunity to conciliate their dispute. BIS says it hopes this will lead to a 'significant number of cases being settled before they reach an employment tribunal.'
In 2012/13, less than a quarter of people who used Acas voluntary pre-claim conciliation – which will be superseded by the EC service – went on to make a claim to an employment tribunal.
With access to employment tribunals curtailed in various ways under recent and ongoing reforms, mediation in the workplace has the potential to grow substantially. But, as Lloyd puts it: 'Would-be mediators are holding back on doing their training, potentially for financial reasons, and also because they are looking to see if mediation will prove as popular as we are led to believe.'
Dealing with small claims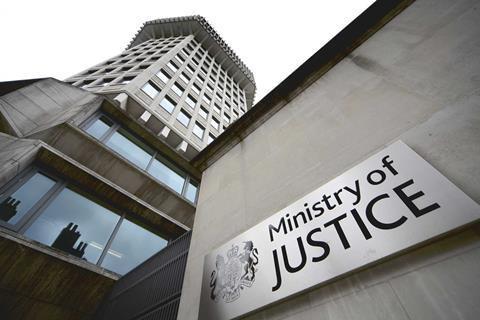 Part of the government's reason for promoting mediation is to cut the burden on the courts, and in particular small claims courts which as of 1 April have been dealing with monetary claims under £10,000, up from £5,000 previously.
The one-year pilot, which started in October 2012, is testing the automatic referral of cases to the MoJ Small Claims Mediation Service, without the need for a judge to be involved, where both parties indicate on their Directions Questionnaire that they agree to their case being referred.
Furthermore, since 2005/06, HM Courts & Tribunals Service has run a free confidential telephone mediation service. This deals with small claims already going through the courts. When a judge deems appropriate, cases will be referred to the Small Claims Mediation Service to arrange a mediation appointment. These telephone mediations are limited to an hour. According to the MoJ, customer feedback has been positive: on average 67% of cases referred to mediation settle.
Marialuisa Taddia is a freelance journalist